Bitcoin supporters that wanted to double the number of transactions that run through Bitcoin-supported networks have lost the fight, at least temporarily, to do so. They were opposed by another camp composed of many programmers working on Bitcoin who worried that too rapid expansion would make it easier for a government or company to exert influence over a system prized for being decentralized. Those who wanted to expand Bitcoin wanted to switch to a new software version that would have created a split in the network.
The New York Times reports that, "this planned split, though, was called off on Wednesday, after the companies proposing it failed to win significant support from the Bitcoin community."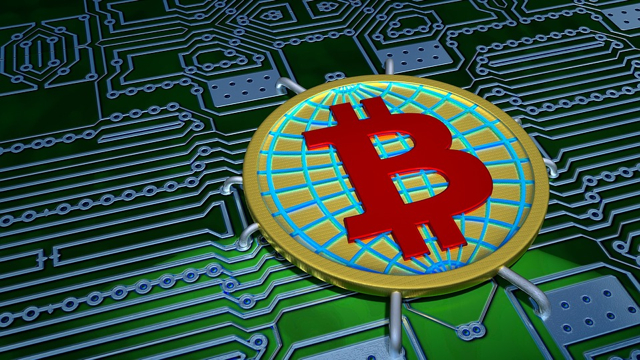 "Unfortunately it is clear that we have not built sufficient consensus for a clean block size upgrade at this time," said several large Bitcoin company leaders. After the email went out, "the price of Bitcoin shot up immediately … hitting a new high, above $7,800, before retreating."
NYT notes that, "the price has been steadily climbing and is up nearly 1,000 percent over the last year." Bitcoin has begun to attract attention from Japan and South Korea as well as "big hedge funds, even as the authorities in places like China have cracked down on the currency."
However, "Bitcoin dropped below $7,000 on Friday to trade more than 5 percent down on the day, having fallen by well over $1,000 since hitting an all-time high on Wednesday," notes Reuters. "Despite losing almost 7 percent this week, Bitcoin is still up more than 600 percent so far this year."
The issue that many Bitcoin advocates chafe against is that, "the network can process only around five transactions a second," which "has led to delays on the network and has pushed up the price of getting a Bitcoin transaction through." To compete with Visa or PayPal, say proponents of change, the limit on transactions must be lifted.
Opponents argue that, "quickly expanding the number of transactions flowing through the network would mean only large companies could track Bitcoin transactions, taking power away from individual users." This side believes that Bitcoin "should be viewed more as digital gold: a secure place to keep money, even if it can't be moved around as quickly and cheaply."
Many programmers working on Bitcoin software said they would "stop working on Bitcoin if the block size was increased," and "complained that the companies pushing through the block size increase were doing so without properly consulting the community." Both sides claim to have received death threats and hacking attacks, leading some to migrate to other virtual currencies.
Topics:
Asia
,
Bitcoin
,
Bitcoin Cash
,
Bitcoin Classic
,
Block
,
Blockchain
,
China
,
Cryptocurrency
,
Currency
,
Digital Payments
,
Finance
,
Government
,
Hacking
,
Hedge Funds
,
Japan
,
Networks
,
New York Agreement
,
P2P
,
PayPal
,
Programmers
,
Segregated Witness
,
SegWit
,
Software
,
South Korea
,
Transactions
,
Virtual Currency
,
Visa