Apple, Pandora and Amazon are among those ramping up efforts to differentiate their music services in order to win over subscribers and artists. Second to Spotify's dominance is Apple Music, which has taken off after an initially bumpy start. Pandora is another major competitor, boasting 74.7 million active listeners of its free music stations, which operate much like traditional radio. SoundCloud reports that it reaches 175 million monthly listeners in more than 190 countries, and Google plans to combine its Google Play Music "All Access" on-demand streaming service with YouTube Red.
"Apple Music has benefited from its integration with Apple devices, from iPhones and MacBooks to Apple Watches and HomePod voice-activated speakers, which sync easily with Apple Music but less so with Spotify or other services," reports The Wall Street Journal.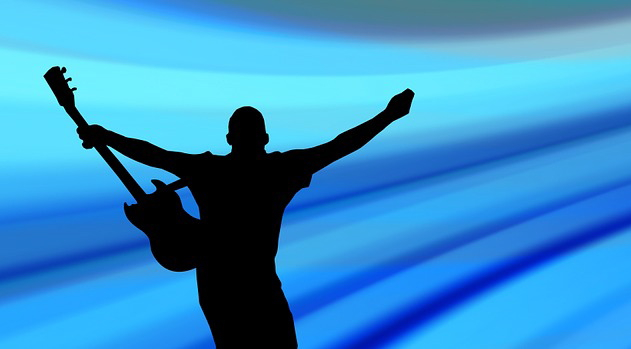 Pandora "and its stock have struggled recently as users and ad dollars have migrated to services that allow listeners to play individual songs on demand," notes WSJ. To try to address that, Pandora now has 5.5 million subscribers to its Pandora Premium service, which relies on the company's in-house tech (the Music Genome Project) to combine human and machine in an effort to analyze user data and recommend specific songs tailored to their interests and tastes.
While SoundCloud is mostly known to be a free website for artists and DJs to share music, "It maintains a devout fan base" and "also licenses music from major and independent labels to compete with Spotify and others," according to WSJ.
Back in 2016, the company launched SoundCloud Go+, which provides access to "150 million tracks, mostly mixes, mashups and other musical creations, in addition to a catalog of roughly 30 million songs that is also offered on other services like Spotify and Apple Music." The service is $9.99 per month and offers offline listening with no ads.
Perhaps unexpectantly, YouTube users account for "twice as much time spent listening to on-demand music as all paid audio-streaming services combined," according to the article. While that's true, it's also true that artists don't earn as much on YouTube as they do via subscription music streaming services. In an effort to cash in on the popularity of YouTube, Google will combine Google Play Music "All Access" with YouTube Red, its paid video-sharing service.
Amazon's fairly new music streaming service was introduced in 2016 and can integrate with its Echo smart speakers. In fact, that's how the majority of Amazon Music customers access the streaming service, by dictating voice commands via Amazon smart speakers.
"Since getting into the music-streaming business, Amazon, which doesn't release subscriber numbers, has tried to cater to a more mainstream audience than its competitors. Amazon has been pouring resources into Alexa, as competition heats up among artificial-intelligence assistants from Google and Apple, according to people familiar with the company's thinking," reports WSJ.
Topics:
Advertising
,
Alexa
,
Amazon
,
Amazon Music
,
Apple
,
Apple Music
,
Apple Watch
,
Echo
,
Google
,
Google Play Music
,
HomePod
,
iPhone
,
iTunes
,
MacBook
,
Music
,
Music Genome Project
,
Music Label
,
Pandora
,
Pandora Premium
,
Radio
,
Smart Speaker
,
SoundCloud
,
Spotify
,
Streaming
,
Subscription
,
Video
,
YouTube
,
YouTube Red