As the 2020 U.S. presidential election nears, government officials met in Silicon Valley with Facebook, Google, Microsoft and Twitter to discuss how to prevent the foreign interference that took place during the 2016 election. The companies' security teams and representatives from the FBI, Office of the Director of National Intelligence and the Department of Homeland Security attended the daylong meeting at Facebook's headquarters. The group talked about detecting potential threats and methods of strategic collaboration.
The New York Times reports that, according to a source, the chief executives of the gathered companies did not attend. "Improving election security and countering information operations are complex challenges that no organization can solve alone," said Facebook head of cybersecurity policy Nathaniel Gleicher. This meeting, more than a year before the November 2020 election, is evidence of the attention the parties are paying to foreign interference on social media platforms.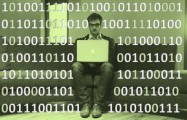 Under scrutiny, the tech companies have also made some changes "to reduce disinformation and foreign interference." A May 2018 meeting was held at Facebook headquarters so that "many of the same tech companies … [could] discuss ways they could collaborate before the midterm elections that year."
NYT notes that "Facebook has tried to monitor and ward off threats to elections in many countries beyond the United States, including Brazil, Mexico, Germany and France" and also just announced that it is "strengthening how it verified which groups and people place political advertising on its site." Last month, Twitter said it would "bar state-backed media from promoting tweets on its service."
Google director for law enforcement and information security Richard Salgado said, "we will continue to monitor our platforms while sharing relevant information with law enforcement and industry peers." "It is crucial that industry, law enforcement and others collaborate to prevent any threats to the integrity of our elections," he added.
At Harvard's Kennedy School, co-director of the digital platforms and democracy project Dipayan Ghosh said the meeting held "welcome discussions," but that the Trump administration and Congress "must continue to hold these companies accountable so that they keep the intelligence community informed of their plans." "Should 2016 happen again, our national political future will be cast in doubt," he said.
Harvard University Shorenstein Center's Joan Donovan, a research director, warned that meetings between government agencies and these enormous tech companies could be troublesome from the perspective of privacy. "We don't know where the lines are drawn internally," she said. "We don't know whether the tech companies would consider your inbox or direct messages subject to sharing with the state."
Topics:
Cybersecurity
,
Dipayan Ghosh
,
Disinformation
,
Donald Trump
,
Facebook
,
FBI
,
Google
,
Harvard
,
Homeland Security
,
Joan Donovan
,
Law Enforcement
,
Microsoft
,
Nathaniel Gleicher
,
Political Ads
,
Presidential Election
,
Privacy
,
Richard Salgado
,
Security
,
Shorenstein Center
,
Silicon Valley
,
Social Media
,
Twitter