The Supreme Court has blocked a Texas law banning major social media platforms from exercising editorial discretion to remove posts that violate community guidelines. Voting on the unsigned Supreme Court order was 5 to 4. Big Tech lobbying groups NetChoice and the Computer & Communications Industry Association requested the emergency halt. Their application was filed after the U.S. Court of Appeals for the 5th Circuit in May issued a stay that effectively reinstated the law. In December, U.S. District Court Judge Robert Pitman hit pause on the legislation, HB 20, on First Amendment grounds.
The law requires social platforms with more than 50 million monthly active users to be treated as common carriers, maintaining "essentially all of their users' messages rather than as publishers with editorial discretion," The New York Times writes, noting that the U.S. Court of Appeals for the 11th Circuit last week largely upheld a preliminary injunction against a similar Florida law.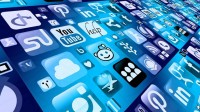 "Social media platforms exercise editorial judgment that is inherently expressive. When platforms choose to remove users or posts, deprioritize content in viewers' feeds or search results, or sanction breaches of their community standards, they engage in First Amendment-protected activity," NYT reports that Judge Kevin Newsom wrote for that panel.
The ostensible goal of Texas HB 20 is to protect the free speech rights of conservative voices the state's Republican lawmakers feel are suppressed on popular social media platforms, which currently exercise their right as private companies to implement quality control that sometimes result in posts being removed or labeled, or in extreme cases, users being banned.
With their huge monthly user counts, Facebook, Twitter and YouTube all fall under the purview of the new Texas law, which more or less classifies them as public utilities. Traditional media sites, such as those for news, sports and entertainment, would not be affected, nor would smaller social platforms that appeal to special interests, like Donald Trump's Truth Social, which is estimated to have roughly 2 million users (per Forbes), and Gettr, which claims about 4 million users.
This is not the end of the battle. Arguments will now be made on the merits — first in the U.S. District Court for the Western District of Texas, under Pitman, where the case, NetChoice LLC et al v. Paxton, commenced September 22 and is still live, then up the chain as the losing parties inevitably appeal. What happened so far was a series of emergency skirmishes to stop the Texas law from taking effect as the full-throated legal arguments play out over years.