Things can change drastically in just one year, as evidenced by the downward turn in social gaming. Investment in the medium went down by about $1 billion in 2012. There's an important rule to follow when considering the video game business, writes Digital Trends: "what seems suddenly like the most profitable new market in the world one day, can become a wasteland the next."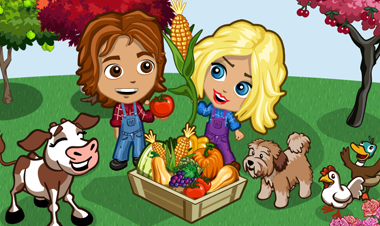 Just about one year ago, "FarmVille" maker Zynga was valued at more than $10 billion. Today, it's worth $2 billion with shares trading below $2.50.
"According to a new Digi-Capital report (via GamesIndustry International), investment in social game companies fell a staggering 94 percent between peaks in 2011 and the end of 2012, a total decline of $1 billion," reports Digital Trends.
This is not to say that all social gaming-related activity has disappeared. "While there was little money poured into new operations, 2012 was a period of significant consolidation, with tons of companies merging or getting bought up by large companies," explains the article.
According to the Digi-Capital report, mergers and acquisitions totaled $4 billion in 2012.
These numbers seem to indicate that instead of developing new games in the coming year, it's more likely we'll see a shift toward social integration into existing games.
"Young designers looking to fund a new studio by developing social game prototypes should look elsewhere for the time being," suggests Digital Trends. "In terms of big publishers like Electronic Arts who have poured huge amounts of money into social game studio acquisitions over the past few years, don't expect a huge number of new games from them. Development will likely shift towards integrating social elements into existing PC, console and mobile games."