"Disney Infinity"is a new interactive universe that allows children to interact with figurines in a digital world. It connects characters from Disney and Pixar movies including "Monster's University," "Pirates of the Caribbean" and "The Incredibles,"although Disney plans to add more before the June launch. With characters from different franchises interacting with one another, will we see any "Star Wars" entries?
"'Disney Infinity' is more than just a new game, it's a new business and merchandising model from Disney Interactive," reports Mashable. "One part 'Minecraft,' two parts 'Skylanders,' with dashes of 'Club Penguin' and 'Mario Paint,' it's Disney's most ambitious interactive investment yet."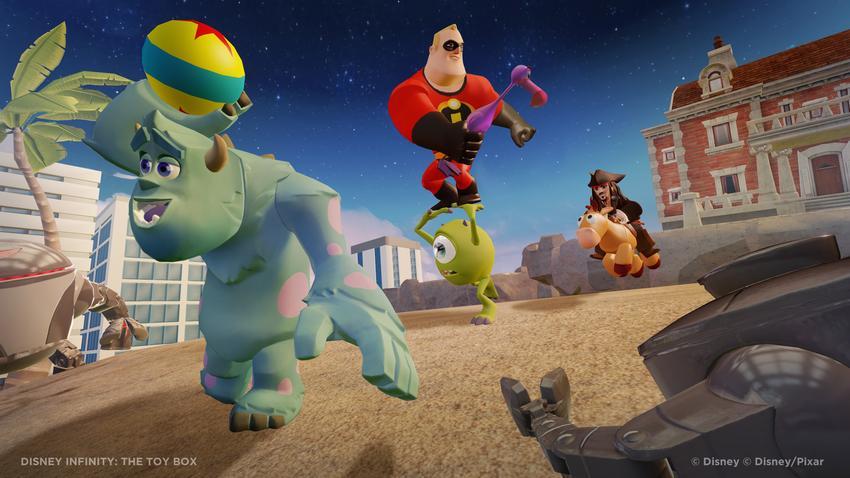 Disney does not define "Infinity"as merely a game, but as a universe. People can buy Play Sets, which will include traditional game missions, but Disney stresses the importance of the Toy Box mode in which users "can create their own worlds and drop in objects, characters and power-ups to create their own adventures," writes Mashable.
The Toy Box mode will allow users to share worlds and experiences, creating an interactive element. The mode will allow characters from different games to interact in a way that mimics the way children play with action figures.
John Blackburn of Disney-owned game studio Avalanche Software (which built "Infinity") was asked about the possibility of including "Star Wars" characters. He said that, "from a creative standpoint, I would love that — but it's too early to say anything definitive."
Disney will make "Infinity" compatible with Wii, Wii U, PlayStation 3 and Xbox 360, but also plans to focus on mobile applications. While iOS has been confirmed for the mobile version, Blackburn also pointed out that the company is invested in supporting other platforms, including Android.