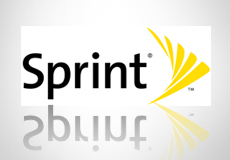 Sprint announced it will replace its unlimited 4G mobile broadband for mobile hotspots and devices with three new tiered data plans.
Starting in November, "users of mobile hotspots, USB modems, tablets and notebooks will pay $45 for 3GB of combined 3G and 4G, $60 for 5GB and $90 for 10GB of combined data," where before only 3G data had limits.
"Sprint was already showing signs that it couldn't keep up the unlimited game forever," reports GigaOM. "It announced last month that it was doing away with unlimited data for its smartphone hotspot feature and was capping data at 5GB a month."
Some are concerned that this prefaces the end of Sprint's unlimited data plans for smartphones, a differentiating factor from other providers and a selling point for the Sprint iPhone.