Spotify is estimated to have a one-third share of the global music-streaming market, and now the company is making a mark in B-to-B with Backstage, an open-source framework for building developer portals that is now in use by an estimated 200 companies, including American Airlines, Netflix, Roku, Epic Games, VMware and LinkedIn. Backstage centralizes management of engineering tools, resources and documentation — from CI/CD status and Kubernetes monitoring to API and library docs and more. While Spotify has made Backstage available free, it's now introducing a package of five premium plugins via paid subscription.
Since Spotify began using Backstage internally in 2016 the company has created hundreds of plugins for it, "and this bundle of five plugins represents the very best of what we've built," writes Backstage general manager Austin Lamon in a blog post.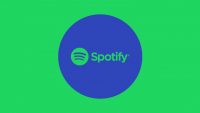 Now in open beta, "the new five-plugin bundle for the developer platform focuses on developer effectiveness," according to TechTarget, noting the initial release includes "Pulse, a productivity and satisfaction survey tool; Role-based access control, a no-code plugin to manage access; and Insights to monitor an enterprise's Backstage usage."
Also part of the bundle are Skill Exchange, which connects an organization's talent, and the Soundcheck engineering best practices tool.
"Backstage is already built on a plugin-based architecture that allows engineering teams to tailor things to their own needs," TechCrunch reports, noting "there are dozens of free and open source plugins available via a dedicated marketplace, developed both by Spotify and its external community of users." Now Spotify is attempting to monetize the platform, in which it's already invested considerable resources.
"By generating revenue from these plugins, that allows us to be more confident that we can always be the winner. And that's what we want — because, you know, it will be expensive for us to replace," Spotify head of technology and platforms Tyson Singer told TechCrunch, which provides an extensive historical rundown on how an earlier platform developed by Spotify, called Helios, had to be abandoned after Google's Kubernetes took off.
Backstage lets users monitor Kubernetes, now maintained by the Cloud Native Computing Foundation, which accepted Backstage as an incubating project earlier this year.
"Most of the big technology companies have developed fairly robust open-source programs, often involving contributing to third-party projects that are integral to their own, or through donating internally developed projects to the community to spur uptake, and that is precisely what led Spotify to open source Backstage," TechCrunch writes.
Topics:
American Airlines
,
API
,
Austin Lamon
,
B2B
,
Backstage
,
Beta
,
CNCF
,
Developer
,
Engineering
,
Epic Games
,
Google
,
Helios
,
Insights
,
Kubernetes
,
LinkedIn
,
Music
,
Netflix
,
Open Source
,
Plugin
,
Pulse
,
Roku
,
Skill Exchange
,
Soundcheck
,
Spotify
,
Streaming
,
Subscription
,
Tyson Singer
,
VMware