Spotify Chief Executive Daniel Ek defended his streaming service in a statement released Tuesday in response to Taylor Swift's decision to pull her entire collection of songs from Spotify. Swift, whose latest album "1989" sold almost 1.3 million copies in its first week, pulled her collection from Spotify because she believes the company does not fairly compensate music creators. Ek, however, pointed out that his company has now paid $2 billion in royalties and helps prevent piracy.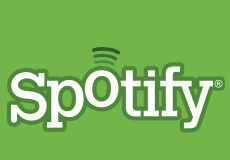 Ek maintains that Spotify is not making money at the artists' expense. "Our whole reason for existence is to help fans find music and help artists connect with fans through a platform that protects them from piracy and pays them for their amazing work," he said.
Artists are paid a small royalty every time one of Spotify's 50 million users plays their song. For a pop star like Swift, that could potentially amount to $6 million per year, claims Ek.
Spotify is also helping the artists make money by preventing piracy. Even the free version of the streaming service offers unlimited access to an enormous catalog of music. The premium version, which is priced at $10 per month, gives users the added benefits of downloading songs for offline listening and avoiding ads. Spotify currently has about 12.5 million paid users.
According to The New York Times, Scott Borchetta of Swift's music label Big Machine, said that Spotify refused the label's requests to restrict access to Swift's music. To be fair to fans, they were hoping to make an agreement that Spotify would only allow paid subscribers to listen to the star's music. Swift's back catalog is still available on other services like Beats Music, Rhapsody and Rdio.
Topics:
1989
,
Ads
,
Advertising
,
Album
,
Apple
,
Artists
,
Beats Music
,
Big Machine
,
CD
,
Daniel Ek
,
Distribution
,
Music
,
Music Catalog
,
Music Label
,
Piracy
,
Premium
,
Rdio
,
Record Labels
,
Rhapsody
,
Royalties
,
Scott Borchetta
,
Spotify
,
Streaming
,
Subscribers
,
Subscription
,
Taylor Swift
,
Tracks