Spotify, the streaming music leader with 87 million global subscribers, is appealing the Copyright Royalty Board's 2018 decision to raise songwriters' pay rate by 44 percent over the next five years. Spotify is joined in this unprecedented move by Amazon, Google and SiriusXM/Pandora. Artists are furious, especially since Spotify portrayed itself as being on the side of creatives. Those appealing the Board's decision say they're against its complex rules. Apple is the sole company who stands to benefit from the fray.
Variety reports, "there is little question that their primary goal is a lower rate," and that "Apple … would also benefit if the rate increase is nullified," though it isn't part of the appeal. Spotify is recovering from "a short-lived attempt to ban artists" whose content or behavior they deemed hateful.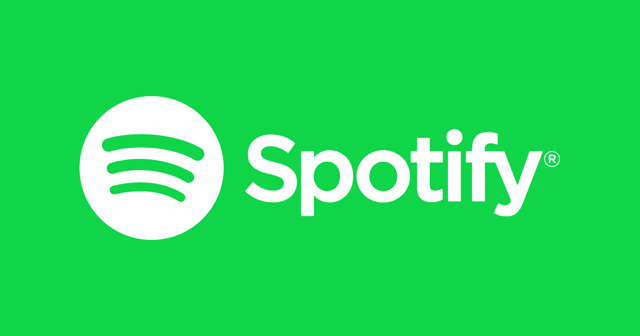 Songwriter/podcast host Ross Golan called himself "confused and hurt" by Spotify's appeal, especially since its Secret Genius program "reached out to songwriters and producers with hundreds of thousands, if not millions, of dollars' worth of marketing."
Last month, Spotify also struck out at Apple, "filing an official complaint against the company in Europe, contending that Apple unfairly limits choice and competition through the rules of its app store." Variety reports that "many songwriters are canceling Spotify subscriptions and doing so publicly on social media, where they make sure to note their subscription fees will now be going to Apple Music."
Although Spotify planned town halls in Nashville and Los Angeles to explain its CRB appeal, National Music Publishers Association president David Israelite "urged writers not to attend without a rep from a songwriter organization present."
Spotify chief content officer Dawn Ostroff stated at SXSW that the company wants to be the No. 1 destination for podcasts, and "in the past 18 months, it has spent hundreds of millions of dollars to acquire audio production companies (among them Gimlet and Anchor for a reported $337 million) to fortify its podcast slate." Songwriters take that as a sign the company is no longer primarily concerned with music.
Either way, Apple wins: lower royalty rates if the appeal succeeds and, if it fails, looking like a hero for not being involved in it. As NYU Tisch's Clive Davis Institute of Recorded Music chair Jeff Rabhan said, "by choosing to watch this war from the sidelines, Apple has made a brilliant move by making no move at all."
Elsewhere, Variety focuses on the many songwriters slamming Spotify, including "Nile Rodgers, Kenneth 'Babyface' Edmonds, Greg Kurstin, Frank Dukes." In an open letter to founder/chief executive Daniel Ek, they "singled out Spotify, as it has attempted to deflect criticism over the appeal by mentioning its Secret Genius programs and awards." The letter said Spotify is "the only provider that made us feel we were working to build a modern music industry together."
"Now, we can see the real reason for your songwriter outreach," it continued. "You have used us and tried to divide us but we stand together."
Topics:
Amazon
,
Anchor
,
Apple
,
Apple Music
,
Copyright Royalty Board
,
Daniel Ek
,
David Israelite
,
Dawn Ostroff
,
Europe
,
Frank Dukes
,
Gimlet Media
,
Google
,
Greg Kurstin
,
Jeff Rabhan
,
Kenneth Edmonds
,
Music
,
Nile Rodgers
,
NMPA
,
NYU
,
Pandora
,
Podcasts
,
Ross Golan
,
Secret Genius
,
SiriusXM
,
Songwriters
,
Spotify
,
Streaming