3D printing and shipping company Shapeways is allowing any user to upload and sell content that features Hasbro characters. As part of the new agreement, Shapeways, Hasbro and the artist are all compensated. Many copyright holders see 3D printing as a modern version of pirating, as it takes little effort to download and print an object. With this new model, however, if an item costs $30, then Shapeways receives $20 for material and manufacturing, while Hasbro receives $3.50 and the artist receives $6.50.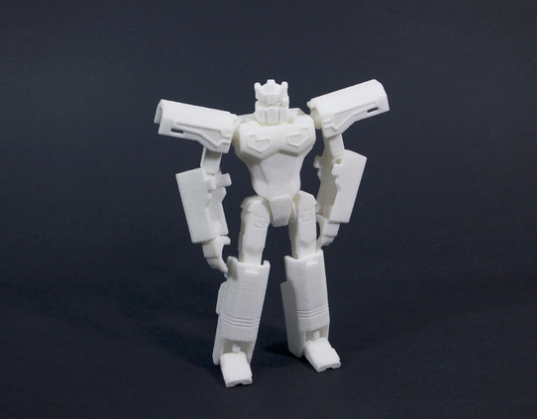 "Shapeways, which 3D prints and ships objects on demand, is now testing an unusual model: allow a few select artists to sell Hasbro-licensed characters, and split the revenue with Hasbro," reports GigaOM.
"The startup opened the option to everyone [last] week, allowing anyone to create designs that feature classics like G.I. Joe, My Little Pony and Transformers. Designers can also create items for games such as Scrabble and Monopoly."
Through this option, artists do not need to negotiate their own licensing deals.
"Items need to be approved before they go live on the Shapeways site, but the fee is handled automatically with each purchase," notes GigaOM.
The new model could potentially help users create more content without infringing upon copyright laws.
"While there are 3D communities with uploaded files based on trademarked properties (Thingiverse, for instance, has 32 matches for the search 'My Little Pony'), this is possibly the largest official program that has launched," explains Make Magazine.
"On this scale, with this kind of freedom, I don't think there's any deal that comes close to it," said Shapeways cofounder and CEO Peter Weijmarshausen. "In the end, community wins, and that's what I'm all about."