The Senate voted 52-47 yesterday to block the Trump administration's repeal of net neutrality rules. Three Republicans and all members of the Democratic caucus voted in favor of the resolution; however, a tougher battle is expected in the House, where Republicans have a 236-193 majority. The effort to repeal Obama-era rules last year was led by FCC chair Ajit Pai. The net neutrality rules are designed to guarantee unobstructed access to the Internet by preventing broadband providers from blocking access or throttling speeds based on fees. Opponents claim the rules stifle competition and innovation. 
If the new resolution is approved by the House and signed by President Trump, ISPs would have to continue following net neutrality rules regarding the blocking of content, throttling speeds and paid prioritization.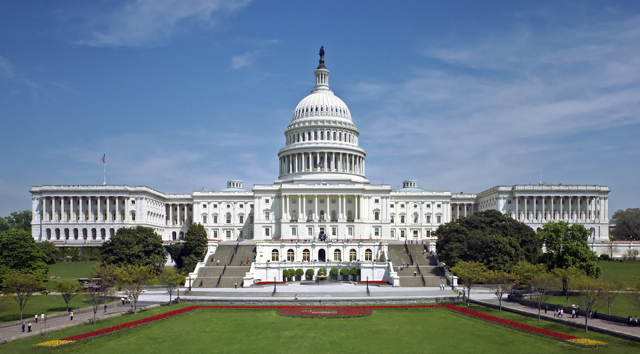 While Republicans have a slim majority in the Senate, three of them (Susan Collins of Maine, John Kennedy of Louisiana, and Lisa Murkowski of Alaska) voted to support this week's Congressional Review Act (CRA) resolution to block the FCC's December 2017 decision to deregulate broadband.
"Lobby groups representing all the major cable companies, telecoms, and mobile carriers urged senators to reject the attempt to restore net neutrality rules," according to Ars Technica. "The lobby groups complained that net neutrality rules don't apply to 'the practices of edge providers, such as search engines and social media platforms.'"
Meanwhile, Senator Elizabeth Warren (D-Massachusetts) criticized the Trump administration and suggested that the FCC "has become a puppet for giant Internet providers."
"Net neutrality is the free speech issue of our time," said Senator Ed Markey (D-Massachusetts).
"One of the reasons why the FCC decided to end its net neutrality protection is because the agency believes that its authority extends only in the regulation of broadband networks, whereas websites and services are under the domain of the Federal Trade Commission," explains Digital Trends. "Republicans used this talking point to argue that ISPs shouldn't be forced to operate under different rules than websites in their support for ending net neutrality protections."
However, this week's vote could be about more than federal regulation. "The effort to stop the repeal of net neutrality rules is part of a broader political strategy by Democrats to rally young voters in the November elections," suggests The New York Times. "For Democrats, net neutrality is part of a three-legged stool — Internet access, gun control and marijuana legalization — they are leaning on to entice young voters to engage in the midterm elections."
The FCC repeal of the 2015 Open Internet Order is scheduled to take effect on June 11.
Topics:
Ajit Pai
,
Alaska
,
Barack Obama
,
Broadband
,
Congress
,
CRA
,
Deregulation
,
Donald Trump
,
Ed Markey
,
Elizabeth Warren
,
FCC
,
FTC
,
Government
,
House of Representatives
,
Internet
,
ISPs
,
John Kennedy
,
Lisa Murkowski
,
Lobbyists
,
Louisiana
,
Maine
,
Massachusetts
,
Open Internet Order
,
Paid Prioritization
,
Regulation
,
Search Engines
,
Senate
,
Social Media
,
Susan Collins
,
Throttling