The Senate passed a bipartisan bill in a 63-32 vote this week that allocates $250 billion for technology R&D to counter foreign competition, primarily from China. The U.S. Innovation and Competition Act (USICA) intends to boost research investment, build semiconductor manufacturing capacity and focus on AI development. The National Science Foundation (NSF) will also play a more significant role. Senator Maria Cantwell (D-Washington) stated the bill is "about investing in that innovation economy of the future." It still needs to pass the House.
The Wall Street Journal reports that, "the size of the final vote tally in the Senate suggested that the package could see wide support" in the House but the legislation "authorizing major spending increases also must still be funded by Congress." According to some estimates, "federal R&D spending in recent years has totaled less than 1 percent of U.S. GDP — and less than 3 percent of total federal spending, the lowest since before the space race of the 1960s."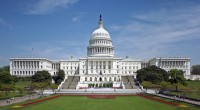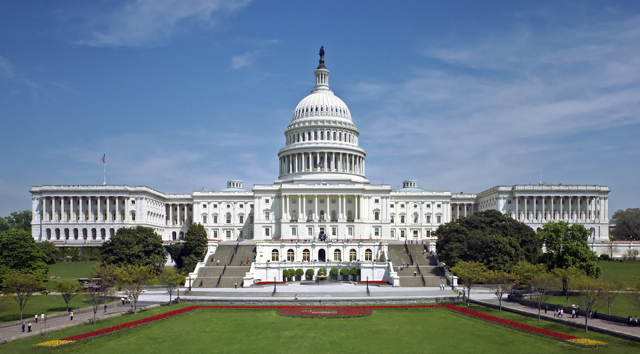 Some Republicans pushed back against the bill, such as Senator Ron Johnson (R-Wisconsin) who said the bill "will increase government's influence over the private sector while weakening America and making us less competitive by increasing our debt."
The original bill aimed to provide "$100 billion over five years for a new technology directorate at the NSF to fund research into artificial intelligence and machine learning, robotics, high-performance computing and other advanced technologies … [with] an additional $10 billion … for the Commerce Department to designate regional technology hubs for research, development and manufacturing of key technologies." But opponents whittled the "allocation to NSF's new technology directorate by about two-thirds … shifting some of that money to the Energy Department."
In the House, the Science, Space and Technology Committee is developing a different version of the law that "would establish a new NSF directorate that would emphasize finding solutions to a range of challenges."
CNBC reports that the bill, praised by President Biden, earmarks $52 billion for semiconductor research, design and manufacturing. It notes that, "the largest part of the U.S. Innovation and Competition Act is a proposal previously known as 'Endless Frontier,' written by Senate Majority Leader Chuck Schumer (D-New York) and Senator Todd Young (R-Indiana)."
The bill also specifies "a grant program managed by the Commerce Department that would match financial incentives offered by states and local governments to chipmakers who improve upon or build new factories." Also applauding Senate passage of the bill was Semiconductor Industry Association chief executive John Neuffer, who hailed it as "a pivotal step toward strengthening U.S. semiconductor production and innovation."
The White House also stated it will "expand restrictions" on U.S. investments in Chinese companies with "alleged ties" to the country's military, and that it will "look into dramatically expanding U.S. production of lithium batteries, rare earth minerals and semiconductors," CNBC explains.
Topics:
Artificial Intelligence
,
China
,
Chip
,
Chuck Schumer
,
Commerce Department
,
Congress
,
Energy Department
,
House of Representatives
,
Joe Biden
,
John Neuffer
,
Machine Learning
,
Maria Cantwell
,
National Science Foundation
,
R&D
,
Research
,
Robotics
,
Ron Johnson
,
Semiconductor
,
Senate
,
SIA
,
Todd Young
,
USICA