At its WWDC21 developers' conference this week, Apple revealed tweaks to consumer privacy rules that will limit advertisers' ability to track users' activity and gain information from data brokers. These changes will impact many Apple devices, not just iOS 15. Apple earlier curbed in-app tracking, another move that concerned advertisers. Apple senior vice president of software engineering Craig Federighi said the changes would block IP addresses from being transmitted to websites visited in Apple's Safari browser.
The Wall Street Journal reports that, "many companies collect a user's IP address and combine it with other data to 'fingerprint' and recognize a user's repeat visits, often to support personalized ads." Although Apple has banned fingerprinting in Safari for years, it "left users' IP addresses visible."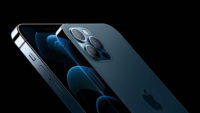 Innovid chief technology officer Tal Chalozin said Apple's changes are "a massive step to increase the walls in the garden by making sure all access to the external world would be proxy by them." According to Statista, Safari's worldwide browser market share is about 19 percent, making it second to Google's Chrome.
Digital marketing strategist Eric Seufert noted that, "IP blocking for trackers is a monumental development that is likely the nail in the coffin for user-centric profiling." "Without an IP address to latch onto, tracking companies simply won't be able to uniquely identify users in a way that is commercially reliable," he added.
WSJ reports that, "industry watchers are already wondering whether Apple's change could pressure Alphabet's Google to take the same step … [and] a Google spokeswoman confirmed that the search giant has been considering a similar move to block IP addresses in its Chrome browser."
Apple's iCloud+ also offers a "Private Relay" feature that obfuscates the user's IP address, anonymizing Internet traffic similarly to VPNs. Statista reported that the VPN market will likely reach $31.1 billion this year. Branch Metrics chief executive Alex Austin stated that, in comparison to Apple's limits on apps, "Private Relay could be vastly more damaging to the advertising ecosystem."
Apple is cracking down on hidden pixels, trackers that tell advertisers if a user opened an email. According to eMarketer, "companies are expected to spend $535.6 million on email ads in the U.S. this year, up 10 percent from 2020."
CNET notes that, "Apple is launching an app transparency report that shows you how apps are using the permissions they have to access data like your location, microphone and camera … [and] is also updating Siri to process voice commands completely on the device, keeping the sound of a user's voice off of Apple's systems."
Federighi stated that Apple doesn't think the practice of third-party data brokers who collect info on Apple devices is "right." Apple also recently added "Sign in with Apple," designed "to keep apps from collecting information from you without your knowledge."