Chuck Grassley (R-Iowa) and Amy Klobuchar (D-Minnesota) of the Senate Judiciary Committee are working together on antitrust legislation similar to some of the measures the House Judiciary Committee approved last month. Grassley has yet to offer specific details of proposed legislation but Klobuchar, who is chair of the judiciary panel's antitrust subcommittee, said a focus on tech companies that offer their own version of products sold by rivals dependent on their platforms is "at the heart of two of the House proposals."
Bloomberg reports that, "the Senate bills will open another front in Washington's antitrust war." President Joe Biden signed a multi-faceted executive order asking federal agencies to encourage competition in technology a mere two weeks "after the House Judiciary panel approved six antitrust bills with bipartisan backing, four of which target the tech giants."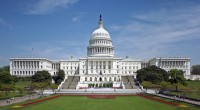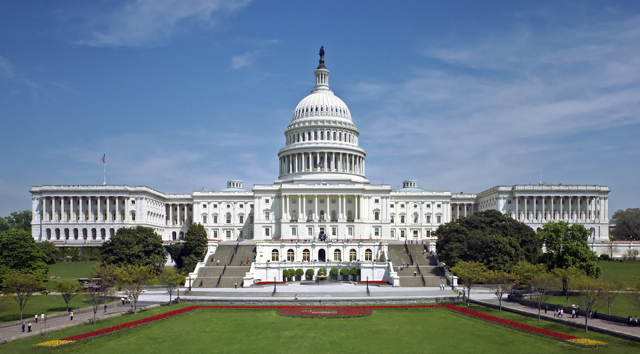 David Cicilline (D-Rhode Island), who chairs the House antitrust subcommittee, also submitted a bill that "would prohibit companies from giving preference to their own products, such as Google prioritizing Google Maps or Apple providing advantages to Apple Music."
Another bill, from Representative Pramila Jayapal (D-Washington) "would force companies to divest certain lines of business entirely," requiring Amazon to "separate its online retail business from its logistics services." Zoe Lofgren (D-California) called Jayapal's bill "very extreme."
The House Judiciary Committee approved all its measures but Majority Leader Steny Hoyer (D-Maryland) said they "need more work" before they come to a vote and that "Congress's approach to encourage competition in tech should be 'constructive, not destructive'."
Another House proposal that targets the ability of consumers to move their data from one platform to another "is modeled on a Senate measure introduced in the last Congress by Democratic senators Richard Blumenthal and Mark Warner and Republican Josh Hawley." Blumenthal plans to "discuss minor changes that could win more bipartisan support, and he's planning to reintroduce it in this Congress."
"We're at a unique moment of opportunity for antitrust, so I think we should cast the net widely and be aggressive," said Blumenthal.
According to Klobuchar, "Blumenthal is also working on a bill to address anticompetitive behavior in app stores, which was the subject of an April hearing when the Senate antitrust subcommittee questioned representatives from Apple and Google … [and] another House bill would make it harder for tech companies to buy competitors."
The Hill notes that the top Republican on the House Judiciary Antitrust Subcommittee, Ken Buck (R-Colorado), is forming a new "Freedom From Big Tech Caucus" with other Republicans, including Lance Gooden (R-Texas), who will serve as co-chair of the caucus. Other members include Madison Cawthorn (R-North Carolina), Burgess Owens (R-Utah), and Paul Gosar (R-Arizona).
The Wall Street Journal reports that, "Facebook sought the recusal of Federal Trade Commission chair Lina Khan from the agency's deliberations on whether to file a new antitrust case against the company, arguing she couldn't be impartial because of her long history of criticizing it and other big-tech firms." Two weeks ago, Amazon filed a similar recusal petition.
Topics:
Amazon
,
Amy Klobuchar
,
Antitrust
,
Apple
,
Apple Music
,
Burgess Owens
,
Chuck Grassley
,
Congress
,
David Cicilline
,
Facebook
,
FTC
,
Google
,
Google Maps
,
Joe Biden
,
Josh Hawley
,
Ken Buck
,
Lance Gooden
,
Lina Khan
,
Madison Cawthorn
,
Mark Warner
,
Paul Gosar
,
Pramila Jayapal
,
Richard Blumenthal
,
Senate
,
Steny Hoyer
,
Zoe Lofgren