After three years of consideration, the Securities and Exchange Commission now allows ordinary investors to take equity stakes in startups through crowdfunding. The move began with the 2012 Jumpstart Our Business Startups, or JOBS Act, to assist startups and small businesses to raise capital from potential investors. But, until last week, only investors whose net worth was greater than $1 million (excluding their primary residences) or earned more than $200,000 a year were permitted to invest via crowdfunding.
The Wall Street Journal reports that, with the SEC's approval of the Title III portion of the act, now startups can raise money, in return for equity, from ordinary people who aren't "accredited investors." These Main Street investors can sink as much as $2,000 or 5 percent of their annual income or net worth — whichever is greater — in projects raising as much as $1 million in any 12-month period.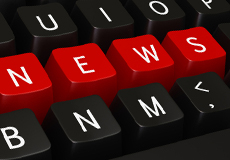 For investors whose income and net worth are both more than $100,000, the investment percentage rises to as much as 10 percent of the lesser.
The upside is clear, notes USA News & World Report. "For investors, it's a chance to make a small profit and possibly get in early on the next Twitter, Instagram or Uber." But these kinds of investment aren't without risk, especially given that a majority of startups fail and half of all small businesses shutter within the first five years.
Fraud is another concern. University of Mississippi law professor Mercer Bullard, a mutual fund investor advocate, notes that the new rule won't prevent the kinds of fraud similar in online scams. "You can embezzle someone's money in the guise of making a securities offering," he said.
Upfront Ventures founder Mark Suster reports that venture firms don't see a threat from small investors; crowdfunding, rather, is "complementary to venture capital and good for small businesses. In response to privacy concerns, the SEC exempted audit requirements before fundraising for small first-time crowdfunding issuers. All transactions must be conducted through an SEC-registered broker dealer or a fund portal, and the transfer of securities purchased in a crowdfunding transaction will be restricted for one year with some exceptions, says WSJ.
Topics:
Accredited Investors
,
Crowdfunding
,
Fraud
,
Instagram
,
Investor
,
JOBS Act
,
Jumpstart Our Business Startups
,
Mark Suster
,
Mercer Bullard
,
Mutual Fund
,
Privacy
,
SEC
,
Securities and Exchange Commission
,
Startup
,
Twitter
,
Uber
,
University of Mississippi
,
Upfront Ventures
,
VC Firms
,
Venture Capital