Samsung opened its Samsung Innovation Museum at the company's headquarters in South Korea this month. The museum features some of the most iconic inventions of the modern era, including Samsung TVs, smartphones and semiconductors. The creation of the museum is an effort by Samsung to escape its image as a "fast follower," and showcase itself as an innovator. The five-story museum occupies about 118,000 square feet. It comes as Samsung goes up against Apple again in patent court. 
"Samsung launched a website aimed at establishing the company as a 'design powerhouse' in the public imagination, liberally sprinkling the site with words such as 'inspiration,' 'meaningful,' 'design philosophy' and 'creative processes' to connote innovation," reports The Wall Street Journal.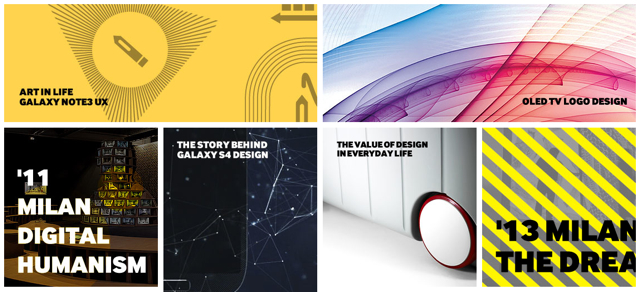 The museum is divided into three exhibition halls called "The Age of Inventors," "The Age of Industry Innovation" and "The Age of Creation."
The first "covers everything from the 18th to the 20th centuries, featuring original models of a Leyden jar from the 1740s, an Edison filament lamp and a Maytag electric washing machine from 1911," notes WSJ. "Alexander Graham Bell, inventor of the telephone, will also get a prominent mention."
The second exhibition, "The Age of Industry Innovation," revolves around the history of the semiconductor, and the invention of the transistor.
Lastly, "The Age of Creation," features Samsung's vision of the future of technology. Samsung said the museum will also feature products from other brands including AT&T, Philips, General Electric, Sony, Nokia, Intel, Sharp, and Motorola (Apple is not included).
Topics:
Apple
,
AT&T
,
Bell
,
Creation
,
Design
,
Electric
,
Exhibition
,
Follower
,
Future
,
GE
,
General Electric
,
Headquarters
,
History
,
Iconic
,
Image
,
Industry
,
Innovation
,
Intel
,
Invention
,
Jar
,
Launch
,
Leyden
,
Machine
,
Maytag
,
Model
,
Modern
,
Motorola
,
Museum
,
Nokia
,
Philips
,
Philosophy
,
Product
,
Samsung
,
Semiconductor
,
Sharp
,
Showcase
,
SIM
,
Smartphone
,
Sony
,
South Korea
,
Technology
,
Telephone
,
Transistor
,
TV
,
Vision
,
Washing
,
Website