Facebook is beginning to split some of its features into separate apps, starting with extracting instant messaging from its mobile app. If users want to chat with each other through Facebook, they will have to download Facebook's separate Messenger app. Facebook recently notified users of the change, and will be rolling it out over the next few weeks. This signals a change for the social giant, and critics suggest this sacrifice in user engagement could make Facebook lose users.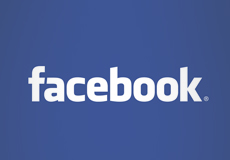 However, supporters believe that Facebook is moving towards acting like a standard app-making company.
"It's one thing to roll out specialized apps like Messenger, Paper, and Camera as optional alternatives for using Facebook, but quite another to force the issue and risk a real sacrifice in user engagement," suggests Wired. "Some people will upgrade to the Messenger app right away; many others will not. The net result, at least in the short-term, will be fewer people to chat with. Why would Facebook make that kind of sacrifice?"
"In mobile we see simple, clear, snackable experiences winning," said Matt Murphy of Kleiner Perkins. "When you introduce complexity, it can dilute the overall experience."
Facebook believes the general Facebook app dilutes the messaging experience, and found that users reply to 20 percent less messages in the regular Facebook app than in the specific Messenger app.
The company is trying to prevent messaging in the app from becoming a second-class thing, as well as many other functionalities of the app, by separating them into individual apps rather than offering them all in one place.
"The Facebook experience is three experiences in one," says Simon Khalaf, CEO of app tracking firm Flurry. "One is photo sharing; the wall, which is news; and the third is communication. And they've broken that up into three applications."
Topics:
App
,
Capital
,
Chat
,
Class
,
Clear
,
Communication
,
Critic
,
Dilute
,
Download
,
Engagement
,
Experience
,
Facebook
,
Feature
,
Flurry
,
iFund
,
Instant
,
Introduce
,
Khalaf
,
Kleiner
,
Messaging
,
Messenger
,
Mobile
,
Murphy
,
News
,
Offer
,
Perkins
,
Photo
,
Prevent
,
Reply
,
Sacrifice
,
Segregate
,
Separate
,
Share
,
Sharing
,
Shop
,
Snackable
,
Social
,
Standard
,
Tracking
,
Wall
,
Win
,
Wired