Samsung is using Synopsys' DSO.ai tool to design some of its next-gen Exynos mobile processors for 5G and AI, which will be used in smartphones including its own and other devices. Synopsys chair and co-chief executive Aart de Geus said this is the first example of a "real commercial processor design with AI." Google, IBM and Nvidia are among the other companies that have discussed designing chips with AI. Synopsys, which works with dozens of companies, also has years of expertise in creating advanced designs to train an AI algorithm.
Wired reports that, "across the industry, AI appears to be changing the way chips are made," pointing to a Google research paper published in June that "described using AI to arrange the components on the Tensor chips that it uses to train and run AI programs in its data centers." It adds that Google's Pixel 6 "will feature a custom chip manufactured by Samsung."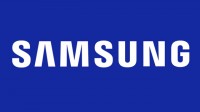 IBM and Nvidia are "also dabbling in AI-driven chip design." Synopsys rival Cadence and other chip design software companies are also "developing AI tools to aid with mapping out the blueprints for a new chip."
At the Linley Group, senior analyst Mike Demler said that AI "is well suited to arranging billions of transistors across a chip," adding that such tools "will just become a standard part of the computational tool kit." Currently, AI is expensive because it requires cloud computing but "he expects it to become more accessible as the cost of computing drops and models become more efficient."
He added that "many tasks involved in chip design cannot be automated, so expert designers are still needed." Synopsys senior director of AI solutions Stelios Diamantidis revealed that, "DSO.ai software can be configured to prioritize different goals, such as performance or energy efficiency."
Wired reports that, "the AI approach used by Synopsys, as well as by Google, Nvidia, and IBM, uses a machine-learning technique called reinforcement learning … [which] involves training an algorithm to perform a task through reward or punishment, and it has proven an effective way of capturing subtle and hard-to-codify human judgment."
This can speed up the design process; Google's DeepMind used this to develop its AlphaGo program in 2016.
According to de Geus, his company realized about a year and a half ago that they could "get the same results as a team of experts would get in multiple months in just a few weeks" using this technique. He will present his company's findings during semiconductor conference Hot Chips on August 23.