Russia is pushing back against sanctions by encouraging intellectual property theft, declaring that "unfriendly" countries will not be compensated for the use of patented technologies. The government legislative commission also approved measures laying groundwork for the nationalization of property of companies exiting the country. Russian officials are also intimating that some trademark restrictions will be lifted, so as to maintain a presence for brands like McDonald's that are pulling up stakes. In addition to inventions and trademarks, the Russian measures could affect computer software and other technology.
The moves underscore the economic battle that has erupted as a result of Russia's ground war against Ukraine. Western nations have levied technology and commercial goods sanctions against Russia while also taking steps to cut off its huge oil and gas industry.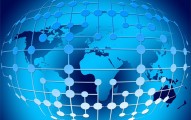 One result is Moody's Investors Service downgrading its "long-term debt rating for the Russian government from Baa3 to B3 — a six-notch freefall that leaves Russia's credit firmly in the 'junk,' or non-investment grade status," NPR reports.
"The U.S. government has long warned of intellectual property rights violations in the country; last year Russia was among nine nations on a 'priority watch list' for alleged failures to protect intellectual property," reports The Washington Post. "Now Russian entities could not be sued for damages if they use certain patents without permission."
WaPo notes, "the effect of losing patent protections will vary by company," contingent on the value patents they have in use in Russia. Eradication of intellectual property protections "could affect Western investment in Russia well beyond any de-escalation of the war in Ukraine," Washington IP attorney Josh Gerben told WaPo.
Russia's actions remove protections "for patent holders who are registered in hostile countries, do business in them or hold their nationality," WaPo says, noting the Kremlin has yet to issue a formal decree lifting trademarks protections. Russia's Ministry of Economic Development is considering "removing restrictions on the use of intellectual property contained in certain goods whose supply to Russia is restricted," WaPo writes.
The Russian government legislative commission earlier this week approved measures that set the stage for the nationalization of Western company holdings there. "The commission's role includes reading and assessing laws that the government intends to propose to the State Duma, the lower house of the Russian parliament," The Wall Street Journal reports.
Russia's main political party, United Russia, justified the measures by claiming it will "prevent  bankruptcies and preserve jobs at organizations that are more than 25 percent owned by foreign entities of 'unfriendly governments,'" according to WSJ.
As envisioned, board members or Russia's federal tax service will appoint external management to keep companies running. Owners "will be able to object to the appointment of external management within five days if they agree to resume operations or sell their interest," WSJ says. "Alternatively, a court will appoint external management and shares of the organization will be put up for sale. New buyers will have to retain at least two-thirds of the workforce."
United Russia has been pushing for the nationalization of operations of Western companies that are leaving Russia in response to the war in Ukraine.