San Francisco-based Revl, which uses artificial intelligence to power its video-stitching Revl X platform, raised $5.2 million in a Series A round led by Nimble Ventures and joined by Tuesday Capital, Silicon Valley Data Capital and Luma Pictures. Meanwhile, Vimeo introduced Vimeo Create, its short-form video editing platform aimed at social media. The new service was built out from Vimeo's acquisition last year of Magisto for a reported $200 million. Backed by Qualcomm, Magisto also relies on AI for stitching videos together.
VentureBeat reports that, "Revl creates videos and photos optimized for popular social networks and automatically sends branded emails with links to web pages where customers can download and watch them." With seed rounds of $6 million, the Series A round brings five-year old Revl's total funds to $10 million.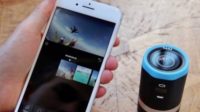 Chief executive Eric Sanchez, who founded the company with Bruce Pla and Nelson Vazquez, noted that, "there's a reason [AI-crafted video] hasn't been done before." "Editing and delivering fully customized video souvenirs of epic experiences in real time is computationally and programmatically very difficult," he said. Its Revl X platform, targeting the entertainment industry, "has been piloted by Audi, Porsche, Zip World UK, Skydive Drop Zones, two major cruise lines, and others."
How it works is that users "select a video package from an onboarding app and are provided a QR sticker, which Revl's proprietary 4K Arc camera scans at the beginning of each video." Camera(s) docked into a module automatically stitch together "footage and photos, complete with B-roll and animated intros and outros," with RAW files sent to Revl's cloud.  The user will find the finished video in the Revl app and can "modify the music and share directly to social media."
"Our goal is to make our technology vertical agnostic in the next 1-2 years so it can be used in almost any kind of adventure or activity," said Sanchez. VB notes that, "Revl isn't the only startup applying AI and machine learning to video creation," listing Wibbitz, Wochit, and GliaCloud, but notes, however, that Revl alone offers its own camera hardware.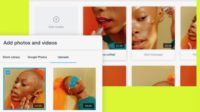 Elsewhere, VB reports Vimeo's debut of Vimeo Create, based on the Magisto video app that "analyzes images, speech, and audio to create a broadcast-worthy clip that can be easily shared across social channels."
"It's a radically simple tool that shortens the distance from idea to execution so more businesses can have a successful video strategy," said Vimeo chief executive Anjali Sud. VB notes that Magisto "could play a big role in Vimeo's broader pivot away from its former 'YouTube alternative' status as it looks to position itself as a place for creatives and businesses to access the tools they need to make videos."
According to eMarketer, "spending on social video ads in the U.S. alone will hit nearly $15 billion by 2021, a 44 percent increase from 2019.
Topics:
4K Arc Camera
,
Anjali Sud
,
Artificial Intelligence
,
Audi
,
Bruce Pla
,
eMarketer
,
Eric Sanchez
,
GliaCloud
,
Luma Pictures
,
Magisto
,
Nelson Vazquez
,
Nimble Ventures
,
Porsche
,
QR Code
,
Qualcomm
,
Revl
,
Revl X
,
Silicon Valley Data Capital
,
Skydive Drop Zones
,
Tuesday Capital
,
Video Editing
,
Video Stitching
,
Vimeo
,
Vimeo Create
,
Wibbitz
,
Wochit
,
YouTube
,
Zip World UK