Redbox plans to launch a video streaming service called Redbox Digital. The DVD rental company previously launched Redbox Instant, a streaming service joint venture with Verizon, which lasted 18 months. The new effort will be a video-on-demand store similar to iTunes, Vudu or Google Play, letting consumers stream or buy digital copies of movies or TV show episodes. Redbox Digital will be part of the service's existing loyalty program, integrate into its mobile apps and support TV-connected platforms like Chromecast and Roku.
Variety revealed all the above details as disclosed by "multiple sources familiar with the company's plans as well as a series of leaks that included concept screenshots and the logo of the service." The source also revealed that Redbox may begin a closed beta test soon.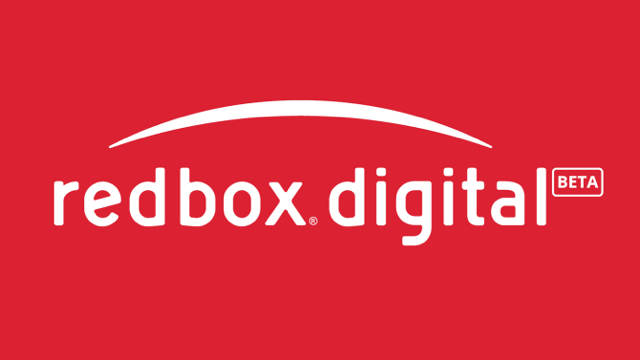 Redbox's response to Variety's inquiry was that, "For tens of millions of consumers, Redbox is their source for new release rentals without a subscription. As such, we regularly conduct tests of potential new offerings, that may or may not be brought to market, as part of our ongoing commitment to provide additional value."
According to the design concepts, the new streaming service shows "a tight integration" with Redbox's existing service, with the digital content store as a tab on the Redbox website. Redbox Digital comes at a time that the company's revenue was down 17 percent last quarter; rentals also declined to $587.6 million last year, from a 2013 high of $772.9 million.
Outerwall, which owns Redbox, says it expects DVD rentals to decline an additional 15 to 20 percent this year. The cause for the steep decline may be "a lack of huge blockbuster movies," but the transition to digital from physical media also plays a role, and "many believe that Redbox's business may sooner or later evaporate."
The previous streaming video attempt, Redbox Instant, packaged "Netflix-like subscription plans with physical disc rentals in a standalone product," explains Variety, but even the combination of Redbox's marketing and Verizon's technology couldn't "measure up to Netflix."
The tight integration of Redbox Digital with its existing "millions of Redbox users" may help the venture succeed. But many companies that have attempted a digital storefront — Target Ticket and Samsung's video hub for example — have failed or consolidated, leaving Apple iTunes and Google's Play Store, with their built-in user base of device owners.
Topics:
Apple
,
Apps
,
Beta Test
,
Chromecast
,
DVD
,
DVD Rentals
,
Games
,
Google
,
Google Play
,
iTunes
,
Kiosk
,
Marketing
,
Mobile Apps
,
Movies
,
Netflix
,
Outerwall
,
Redbox
,
Redbox Digital
,
Redbox Instant
,
Roku
,
Samsung
,
Streaming
,
Subscription
,
Target
,
TV Shows
,
Verizon
,
Video
,
Video Streaming
,
VOD
,
Vudu