Today, the costs associated with implementing a light detection and ranging sensor — or LIDAR — for a self-driving car are rather expensive, ranging anywhere between $8,000 to $80,000. Silicon Valley startup Quanergy Systems however, claims it will soon be able to offer those same sensors at a significantly lower cost. By next year, the company plans to release a LIDAR no bigger than a credit card with a price tag of about $250. Quanergy hopes to release a postage stamp-sized version by 2018 for $100 or less.
According to The Wall Street Journal, Quanergy CEO Louay Eldada says these low cost sensors will be made possible through a solid-state laser system.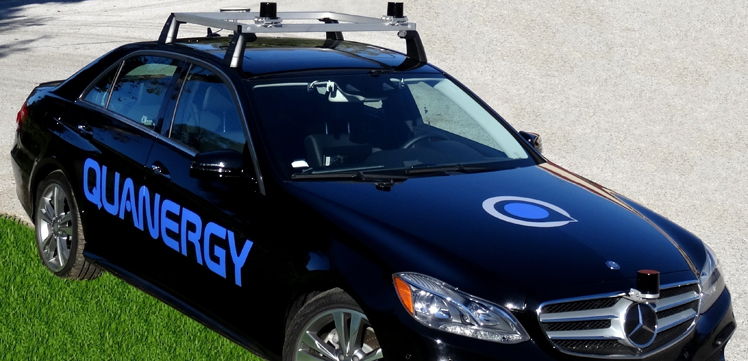 "In order to have truly autonomous driving, installing LIDAR is probably necessary because the sensors can provide incredibly detailed data about what is happening around a vehicle," WSJ reports.
Today's LIDARs are not only costly, but also rather large and inoperative during harsh weather conditions when it might be raining or snowing. Quanergy's sensors on the contrary, aim to be economical, light, aerodynamic and capable of withstanding snow or rain.
Eldada has not offered specifics regarding how these sensors will work, but promises the "Quanergy sensor won't have spinning parts," like most other sensors. 
Quanergy is slated to present its $250 LIDAR at next year's Consumer Electronics Show. Already the company reports it has secured supply and development deals with different automakers including Hyundai, Kia and Daimler.