Audible, the audiobook app owned by Amazon, is using machine learning to transcribe audio recordings, so listeners can also read along with the narrator. Audible is promoting it as an educational feature, but some publishers are up in arms, demanding their books be excluded because captions are "unauthorized and brazen infringements of the rights of authors and publishers." Publishers are concerned that this will lead to fewer people buying physical or e-books if they can get the text with an Audible audiobook.
The Verge reports, "Audible may not have the right to provide that text, anyhow … [since] in the publishing world, authors and their agents sign very specific contracts with publishers for their works." According to publishers, "a feature that displays the text of what's being read — itself a reproduction from the original text — isn't one of those specific rights that publishers and authors have granted."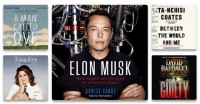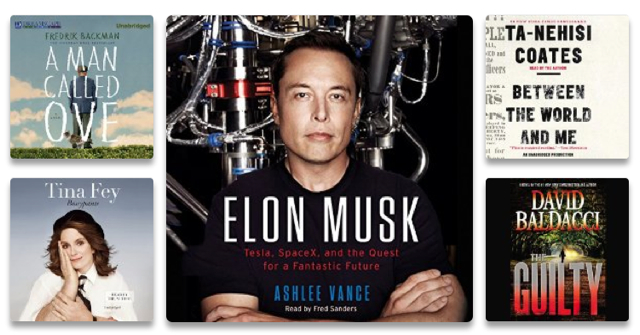 Audible defends the use of text by saying that the captions are "small amounts of machine-generated text [that] are displayed progressively a few lines at a time while audio is playing, and listeners cannot read at their own pace or flip through pages as in a print book or e-book."
Audible plans to unveil the feature in early September "to roll out with the 2019 school year." Penguin Random House, Simon & Schuster, and Macmillan have protested the Captions feature, expressing concerns about copyright violations, and demanding that Audible exclude their books.
The Authors Guild also stated that, "existing ACX and Audible agreements do not grant Audible the right to create text versions of audiobooks," and that the feature "appears to be outright, willful copyright infringement, and it will inevitably lead to fewer e-book sales and lower royalties for authors for both their traditionally published and self-published books."
Audible has not commented on the publishers' demands but stated it is working with them to "help address some confusion about how Audible Captions works and what listeners will experience."
Taking the side of publishers, Howard Morhaim Literary Agency agent DongWon Song noted that, "if Audible is producing a book as a sublicense from a publisher, then they only have rights to the audio, or they have the right to create and sell an audio recording of the text, and that's all the rights that they're given."
"They're not given any text rights, they're not given any electronic rights, they're just given the right to distribute an audio edition," he said. "As a retailer, they have no right to what's in the text."
Audible insisted it is creating e-books, but Song argues that "they are reproducing the full text of the book in print form." "It's not an excerpt, it's not a fair use argument," he said. "They're taking the entire text and reproducing that on your phone or on your device." He agreed that Captions is "depriving authors of a route for more income and to be paid for their work."
In 2009, after the Authors Guild complained, Amazon disabled a feature that "backtracked on a text-to-speech feature on the Kindle, which allowed readers to listen to their book with machine-generated narrator."
Topics:
Amazon
,
App
,
Audible
,
Audio Recordings
,
Audiobook
,
Authors Guild
,
Captions
,
Copyright
,
Copyright Infringement
,
DongWon Song
,
Ebook
,
Fair Use
,
Howard Morhaim Literary Agency
,
Kindle
,
Machine Learning
,
Macmillan
,
Penguin Random House
,
Publishing
,
Royalties
,
Simon & Schuster
,
Text-to-Speech
,
Transcription