PayPal has begun rolling out its new app, designed as a one-stop financial services tool capable of handling everything from direct deposit and automatic payments to peer-to-peer transactions, shopping and crypto capabilities. In addition, the company has announced PayPal Savings, offering high-yield accounts in partnership with Synchrony Bank. Shifting paychecks to PayPal is seen as a big step that can centralize consumer financial chores through the service, making it competitive with neobanks like Chime and Varo. PayPal now links to 17,000 billers including utilities and credit card firms.
The upgrade transitions "PayPal from being largely a payments utility that's tacked on other offerings here and there, to being a more fully fleshed out finance app," writes TechCrunch, dubbing the new offering a "super app." Features include a personalized dashboard for account overviews and a wallet tab that connects funding sources including bank accounts and debit and credit cards (including PayPal's own debit, credit and cash cards).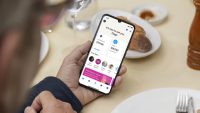 In addition to an account overview, the finance tab continues to provide access to cryptocurrencies, with buy-hold-sell capabilities for Bitcoin, Ethereum, Bitcoin Cash and Litecoin. In October 2020, PayPal became the first company to receive a BitLicense from the New York State Department of Financial Services and said it would integrate crypto payments at 26 million of its network merchants in 2021.
PayPal is positioning its high-yield savings as an attractive aspect of the combined offerings. "We know that about half of customers in the United States don't even have a savings account, much less one with a very competitive rate," said Julian King, PayPal SVP and GM of consumer. "By bringing together the full set of solutions on the platform, it's a really competitive offering for an individual."
Founded in 1998 with backing from investors including Peter Thiel and Elon Musk, the San Jose, California-based PayPal, which went public in 2002, has more than 400 million consumers and merchants in more than 200 markets, according to the company's announcement.
Topics:
App
,
Banking
,
Bitcoin
,
Bitcoin Cash
,
BitLicense
,
California
,
Chime
,
Consumer Banking
,
Credit Card
,
Cryptocurrency
,
Debit Card
,
DFS
,
Elon Musk
,
Ethereum
,
Finance
,
Julian King
,
Litecoin
,
Marcus
,
New York
,
One
,
P2P
,
PayPal
,
PayPal Savings
,
Peter Thiel
,
Retail
,
Shopping
,
Synchrony Bank
,
Varo