Pandora Media, which has been a major player in online music for the last decade, is in the midst of reinventing itself. As competition in the online music space has grown fierce, particularly as Spotify and Apple Music have transformed streaming music, Pandora's numbers of monthly users and its stock has fallen. This week, the company announced it was replacing its chief executive with one of its founders, Tim Westergren, who had been serving on the board. Pandora has also reportedly examined the possibility of a sale.
The New York Times reports that Westergren, the company's former chief strategy officer, replaced Brian P. McAndrews, an online advertising executive and director of The New York Times Company who had been with Pandora since 2013 as chairman/chief executive.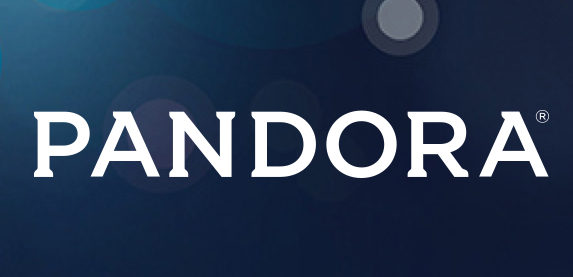 The company also plans to move towards an on-demand streaming paradigm that it hopes will almost quadruple its revenue in the next four years, to $4 billion. Streaming would also put Pandora on equal footing with Apple, Google, Spotify, Amazon and others in an increasingly competitive online music market.
In 2015, Pandora had $1.16 billion in revenue, up 26.4 percent from the year before, but its net loss also grew to $169.7 million, from $30.4 million in 2014, says NYT. Its monthly users have fallen from 81.5 million a year ago to 81.1 million at the end of 2015.
That's still a sizeable number compared to Spotify's 30 million subscribers and Apple's 11 million, and Pandora is touting its subscriber base as an advantage going forward. "We are pursuing a once-in-a-generation opportunity to create a massive, vibrant music marketplace," said Westergren. "We have the audience, the technology infrastructure, the monetization engine and, most importantly, the right team with the passion and commitment to do it."
Last month Pandora brought on Morgan Stanley "to advise it on strategic plans for its business." Then, last week, the company appointed Fox Networks Group former chief executive Anthony J. Vinciquerra, also a senior adviser to private investment firm Texas Pacific Group, to its board. Some experts interpreted the moves as a precursor to putting the company up for sale, which caused Pandora's stock to rise briefly.
"This is front and center about a company that wants to change its mojo," says FBR Capital Markets analyst Barton Crockett. "They have an inspirational founder who has been very prominent within Pandora, and representing Pandora to artists, and is now stepping up to take over the whole operation."
Topics:
Advertising
,
Amazon
,
Anthony Vinciquerra
,
Apple
,
Apple Music
,
Barton Crockett
,
Brian McAndrews
,
FBR Capital Markets
,
Fox Networks Group
,
Google
,
Morgan Stanley
,
Music
,
Musician
,
Online Music
,
Pandora
,
Radio
,
Song
,
Spotify
,
Streaming Music
,
Subscriber
,
Texas Pacific Group
,
The New York Times Company
,
Tim Westergren