Pandora believes it can out-playlist Spotify. The music streaming service has released new personalized playlist options for users, catering to moods, activities and genres. The feature is powered by Pandora's Music Genome, an information database that "has been in development for over a decade and is capable of classifying music at the song level across 450 different attributes — 'genes' that can be as specific as what types of strings are on the guitar," reports TechCrunch. Pandora's new feature arrives on the eve of Spotify's public debut, slated for early April (as a direct listing rather than IPO).
Spotify's customized playlists have been hugely successful for the streaming service, but with the Music Genome, Pandora plans to compete. Already, the Music Genome powers other Pandora efforts like Thumbprint Radio, which provides listeners with similar music once a playlist they've created ends.
"We've been building out, for many years, a collection of well over 75 machine learning algorithms and techniques to help drive content discovery and delivery," said Chris Phillips, Pandora's chief product officer. "What we're doing is what we believe is the bleeding edge of deep learning algorithms."
The plan is for Pandora to roll out these personalized playlists according to user listening activity. As an example, you might see something called "Your Party Soundtrack" pop up after you've been listening to a lot of "upbeat pop music," explains TechCrunch.
As compared to other streaming services like Spotify, TechCrunch writes of a key difference in Pandora's approach, particularly as it relates to personalized "mood" playlists. "That's not to say that other music services don't have playlists available for users' moods or activities — it's just that they're not personalized to the individual," according to the article.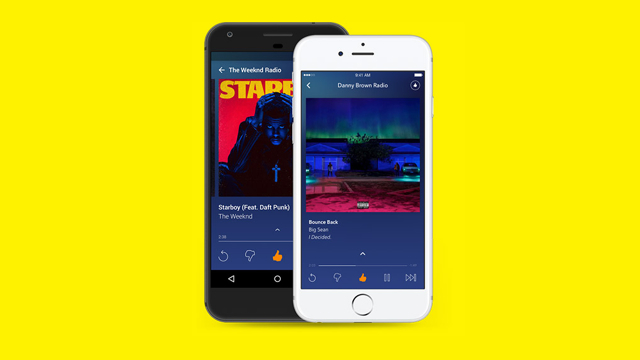 While Spotify's Discover Weekly playlist is personalized and innovative, the company's playlist releases since then have left something to be desired, according to TechCrunch, which notes that Pandora is attempting to fill that void with even more catered listening options.
Spotify "has begun to overly rely on the power of its popular curated playlists — like Rap Caviar — to cement its importance in the world of music. (And Rap Caviar's curator just left Spotify for YouTube.)."