Rising royalty costs are causing a problem for Pandora, the popular music streaming service that will now have to limit the amount of free music users can access on mobile devices. According to a blog post from Tim Westergren, the company's founder, users will face a limit of 40 hours per month on mobile devices, a change to take effect this week on the free streaming service.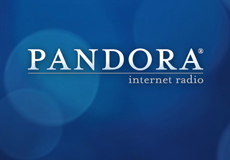 According to Westergren, the change will only affect four percent of its more than 65 million regular users, since the average user spends about 20 hours a month on the service. For those who listen to 40+ hours, they'll now have to upgrade to a $36-a-year paid version or switch to listening for free via the computer.
"For listeners who do hit the limit, we have a variety of options available to keep the music you love flowing," writes Westergren on the Pandora blog. "Listen for free for as many hours as desired on desktop and laptop computers; pay $0.99 for unlimited listening for the remainder of that month, or subscribe to Pandora One for unlimited listening and no advertising."
"The reason Mr. Westergren gave was the rising cost of its music licenses. Its per-song royalty rates have increased 25 percent over the last three years, he said, and are to go up 16 percent over the next two years," reports The New York Times.
"After a close look at our overall listening," explains Westergren, "a 40-hour-per-month mobile listening limit allows us to manage these escalating costs with minimal listener disruption."
"The cost of music has been a persistent issue for Pandora, which by law pays a fraction of a cent in performance royalties each time a song is played on the service," notes NYT. "That has tended to amount to 50 percent to 60 percent of the company's revenue; it also pays a much smaller portion of its income to music publishers."
Topics:
Freemium
,
Mobile
,
Music
,
Music Streaming
,
Pandora
,
Radio
,
Smartphones
,
Streaming
,
Streaming Service
,
Tablets
,
Tim Westergren