Disney's short film "Paperman" was nominated for an Academy Award (Best Animated Short) last month and was soon after posted on YouTube — an effort to garner attention for the film. The other nominees followed suit, but have since been yanked from the Web because of a letter sent to each of them from the chief executive of Shorts International, who complained that the streaming would cause damage to theatrical releases.
"The February 14 letter from Shorts International chief executive Carter Pilcher, which leaked online at Deadline, noted that the distributor was 'receiving a very significant, adverse reaction from the independent theaters that are playing the films' as a result of their online availability," writes Wired. "Unlike Webbies or Ani's, the Academy Award is designed to award excellence in the making of motion pictures that receive a cinematic release, not an online release," he wrote in the letter.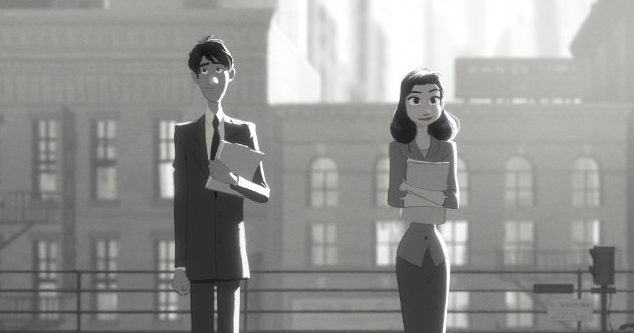 "Noting that releasing the shorts online helps attract 'buzz,' Pilcher suggested that such things are unnecessary when it comes to winning the award itself," explains the article.
In the letter, he wrote: "The fact that all the films were put online is perplexing as Academy voters have other and better means of viewing the films, including through the Academy-provided DVDs of all the Live Action and Animated short film nominees sent to all voting members."
Wired has a plan to solve this issue: "Move up the limited theatrical release so that there is a period when the shorts are only available in theaters before an online release, or perhaps include additional content in the theatrical release that isn't available online. That wouldn't deprive the majority of viewers the chance to actually see the shorts ahead of the awards ceremony. It's simply a shame that it couldn't have been worked out ahead of time."
UPDATE: "Paperman" was awarded the Oscar for Best Animated Short.