As part of Twitter's growth strategy, the social network is launching a host of new features, the first of which rolled out last week. The new feature enables users to share public tweets with their friends via direct messages. Mobile users press on the tweet for at least a second before "Share via Direct Message" pops up in the app. The follower that receives the message will receive a push notification. The shared tweet will show up directly in the direct message conversation, just like links and photos.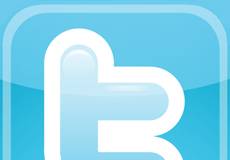 Users can "Share via Direct Message" on the desktop website, the TweetDeck application, and the iOS and Android mobile apps. Twitter is expanding its direct messaging capabilities in hopes of keeping users on the company's app or site.
Users haven't been clamoring for this type of capability, according to TechCrunch. However, the update is helpful for people who regularly use the direct messaging feature. People might stay on the site longer and stay more engaged with a better private messaging system.
"Twitter is already a great place for public conversation; now it's also easier to privately discuss things you care about," suggests a Twitter blog post.
Other improvements to private messaging include support for sharing links and videos, a "recents" list of conversations, and redesigned icons. Twitter has been somewhat behind other tech companies in this area. Facebook unbundled its messaging feature from the main app, and the Facebook Messenger app experienced strong growth over the past year.