At the Securities and Exchange Commission, chairman Jay Clayton made it clear that there is "very little distinction" between Bitcoin and traditional stocks, suggesting that the SEC believes Bitcoin is subject to securities laws and is willing to act against alleged fraud in an ICO, or initial coin offering. In fact, the SEC new cyber unit did just that for the first time, charging Canada-based cryptocurrency company PlexCorps with violating security laws by selling up to $15 million in an ICO. Clayton said future suits are possible.
The Wall Street Journal reports that Clayton stated that, "As long as they ignore the securities laws, they'll see more actions," adding that "entities that the SEC regulates, such as broker-dealers, have responsibilities when an investor shows up with large amounts of any currency."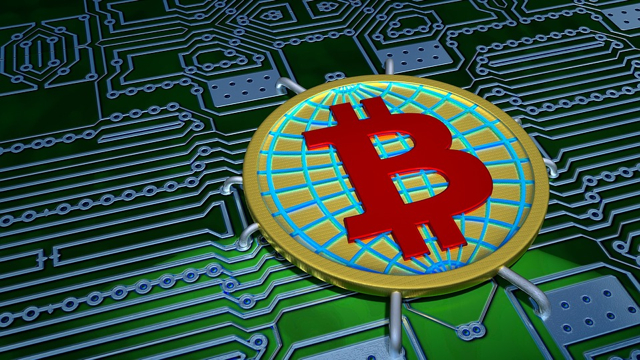 "Your responsibilities on knowing your customer are the same as if someone shows up and plunks a bag of cash on your desk," he said.
The SEC chief accountant Wesley Bricker added that, "we intend to continue to monitor [Bitcoin] very closely." In September, the SEC also charged "both a diamond and a real estate initial coin offering scheme with defrauding investors."
TechCrunch reports that PlexCorps touted each PlexCoin as able to "yield a 1,354 percent profit in less than 29 days." SEC also charged company founders Dominic Lacroix and Sabrina Paradis-Royer and froze company assets to halt the "fast-moving initial coin offering (ICO) fraud."
In Canada, the Quebec Financial Markets Administrative Tribunal also "issued a series of orders [in July] prohibiting Lacroix from promoting the sale of PlexCoins ahead of the launch." Lacroix was held in contempt of court by Quebec's Superior Court "for continuing to solicit investment into PlexCoins."
Topics:
Bitcoin
,
Blockchain
,
Canada
,
Cryptocurrency
,
Dominic Lacroix
,
Federal Government
,
Finance
,
Financial Markets Administrative Tribunal
,
Fraud
,
ICO
,
Initial Coin Offering
,
Jay Clayton
,
Lawsuit
,
PlexCoin
,
PlexCorps
,
Quebec Superior Court
,
Regulation
,
Sabrina Paradis-Royer
,
SEC
,
Securities
,
Securities and Exchange Commission
,
Stock
,
Wesley Bricker