University of Toronto's cybersecurity group The Citizen Lab just released a report with the finding that TikTok's underlying code does not pose a threat to U.S. national security. Former president Donald Trump and leaders in other countries accused ByteDance's TikTok of spying for China but The Citizen Lab, which reports on censorship and surveillance by Chinese social media apps, found no evidence of "overtly malicious behavior." However, they added that there could be undiscovered security issues.
The Wall Street Journal reports that The Citizen Lab also pointed out that the Chinese government could force ByteDance to provide data via "unconventional ways." The study's lead author Pellaeon Lin said the researchers did not find any "immediate security issues with TikTok."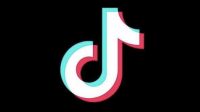 Trump led an effort to ban TikTok, including "a last-minute deal to sell the app's U.S. operations to Oracle," which was put on hold when he lost re-election. Now, President Biden is "evaluating whether the national security threat cited by its predecessor continues to warrant the ban." India banned TikTok last June, after "deadly border clashes with China," and Pakistan "levied temporary bans on TikTok over what it has called indecent content."
According to Sensor Tower, as of last week, TikTok has 2.5 billion installs around the world, "though the number of new installations since January has dropped 54 percent year-over-year, likely due to the India ban and other regulatory restrictions enacted in 2020." Throughout 2020, The Citizen Lab's team analyzed Android versions of TikTok and China's Douyin for "privacy and security issues … [from an] evidence-based technical, perspective."
The report said the amount of data the apps collected was "comparable to the practices of other major social media platforms," and that "neither app appeared to collect contact lists, or record or send photos, videos, and location data without user permission."
They also found "stark differences" in TikTok and Douyin's respective codes, especially regarding "how they handle moderation of certain content on the app, such as search results." The Citizen Lab, with a list of 5,420 keywords previously blocked on WeChat, found that, "TikTok didn't appear to censor the things users search for on the app that are considered taboo in mainland China." On Douyin, a test of 392 keywords found 40 percent were censored.
The researchers did not, however "investigate the potential for disinformation beneficial to the Chinese government to spread on TikTok."
Click here to access the full report.
Topics:
Android
,
App
,
ByteDance
,
Censorship
,
China
,
Citizen Lab
,
Cybersecurity
,
Disinformation
,
Donald Trump
,
Douyin
,
India
,
Joe Biden
,
Key Words
,
National Security
,
Oracle
,
Pakistan
,
Pellaeon Lin
,
Privacy
,
Security
,
Sensor Tower
,
Social Media
,
Surveillance
,
TikTok
,
University of Toronto
,
Video
,
WeChat