Startup Haltian has created a hardware device for the Internet of Things so that developers do not have to worry about designing and manufacturing the gadget. Developers can get straight to finding new ways to implement the open-source Thingsee One device, which is packed with different types of sensors that can send notifications back to an app. Thingsee One uses a 2G radio to communicate with the mobile app, so that battery life can last up to a year without charging.
Thingsee One is about the size of a smartphone, and it has just as many sensors including an accelerometer, gyroscope, magnetometer, and light and pressure sensors. According to the product fact sheet, the device can also track location via GPS and features a micro SD memory card slot to store data.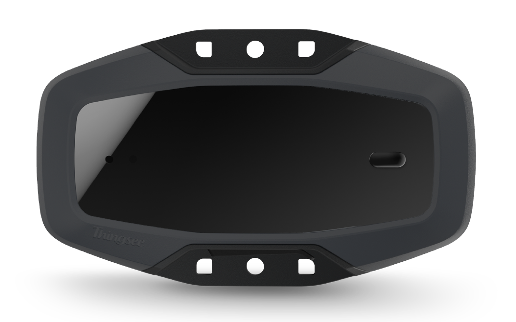 The hardware, iOS and Android app, and SDK make it easy for people, even non-programmers, to make their own Internet of Things device. Founder Ville Ylläsjärvi suggests that a parent could program it to track their kids' driving habits. Thingsee One could become a personalized fitness tracker that could track a run or bike ride's route, elevation, and distance.
Users could also rely on Thingsee One for security purposes since the device could send notifications when a door is opened or equipment is moved.
Ylläsjärvi believes that the device will take off once consumers start to understand how useful the Internet of Things could be. "Visibility drives the adoption of the Internet of Things," he said in Wired. "If you can see things happening around you, you are able to act on them. Visibility brings comfort, It builds a feeling of security, adds more flavor to everyday adventures."
Topics:
2G Radio
,
Accelerometer
,
Android
,
App
,
Battery Life
,
Connected
,
Fitness
,
GPS
,
Gyroscope
,
Haltian
,
Hardware
,
Internet of Things
,
iOS
,
Magnetometer
,
Micro SD
,
Mobile
,
Notifications
,
Open Source
,
Prototype
,
SDK
,
Security
,
Sensor
,
Smart Devices
,
Thingsee One
,
Tracker
,
Ville Ylläsjärvi