Netflix is ready to expand its original content beyond TV series to feature films. First, the service will release Cary Fukunaga's "Beasts of No Nation" on October 16. The film will debut via Netflix and select U.S. theaters, which will make it eligible for industry awards. On December 11, Netflix will release "The Ridiculous Six," the first of four Adam Sandler films it plans to distribute. And in Q1 2016, the sequel "Crouching Tiger, Hidden Dragon: The Green Legend" will be released globally on Netflix, theatrically in China and on IMAX.
In addition, "Pee-wee's Big Holiday" comes to Netflix in March 2016, and the company recently invested a reported $60 million for the distribution rights to David Michod's "War Machine," starring Brad Pitt.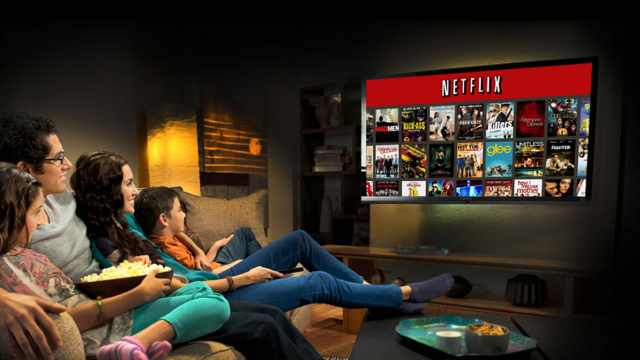 With films such as "Beasts of No Nation," for which audience numbers are challenging to predict, "the Netflix model means producers get a guaranteed paycheck, regardless of cinema ticket sales, and the film can still benefit from critical praise and any subsequent awards it earns," reports TechCrunch.
Netflix's expansion into feature films should also help build its brand, the same way original series including "House of Cards" and "Orange Is the New Black" resonated with consumers as Netflix products.
"Netflix, which has now topped 62 million viewers globally, has been investing heavily in original programming," explains TechCrunch. "The company's investment in originals is eating further into its content budget as of late, too — as noted during its recent earnings, the company's obligations now total $9.8 billion, up 30 percent over last year."
Topics:
Adam Sandler
,
Beasts of No Nation
,
Brad Pitt
,
Cary Fukunaga
,
China
,
Crouching Tiger Hidden Dragon
,
David Michod
,
Distribution
,
Feature Films
,
House of Cards
,
IMAX
,
Movies
,
Netflix
,
Orange Is the New Black
,
Original Programming
,
Pee-wee's Big Holiday
,
Series
,
Streaming
,
Subscribers
,
The Green Legend
,
The Ridiculous Six
,
Theaters
,
TV Shows
,
Video
,
War Machine