On the heels of its first original theatrical film acquisition, "Beasts of No Nation," Netflix is financing "Snowpiercer" director Bong Joon-ho's next film, "Okja," to the tune of $50 million. The film, which stars Jake Gyllenhaal, Tilda Swinton and Paul Dano and will be produced by Brad Pitt/Dede Gardner's Plan B, marks the next step of the streaming media company's transition to film production studio. Netflix's 2016 releases include a "Crouching Tiger, Hidden Dragon" sequel and the Weinstein's "Marco Polo."
Wired notes the significance of the "Okja" budget by comparing it to Netflix's reported $100 million investment for the first two seasons of its flagship original series "House of Cards."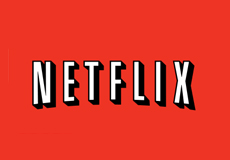 Although "Beasts of No Nation" did not perform well at the box office, Netflix — which paid $12 million for the rights — reports that the film has already been viewed three million times online. In another move, Netflix also signed multi-film partnerships with the Duplass brothers and Adam Sandler's production company for direct-to-streaming features.
"Okja" is a good bet, since "Snowpiercer" did relatively well, with a $86 million worldwide box office gross. In the U.S., the film "made more money in its first two weeks on VOD than it did from five weeks in theaters." It's also been optioned for a TV adaptation, raising director Bong's profile.
Alvin Lieberman, executive director of the Entertainment, Media & Technology initiative at NYU's Stern School of Business, notes that Netflix has learned from its first original feature film that they were "without many opportunities to pursue international business."
"Writing a $50 million check for an internationally recognized director of hit films like Bong Joon-ho tells everyone else that they're not afraid to try again," says Wired.
Topics:
Adam Sandler
,
Alvin Lieberman
,
Beasts of No Nation
,
Bong Joon-ho
,
Brad Pitt
,
Crouching Tiger Hidden Dragon
,
Dede Gardner
,
Distribution
,
Duplass
,
Exhibition
,
House of Cards
,
Jake Gyllenhaal
,
Marco Polo
,
Movie
,
Netflix
,
NYU
,
Okja
,
Paul Dano
,
Plan B
,
Production
,
Snowpiercer
,
Stern School of Business
,
Streaming
,
Television
,
Theater
,
Tilda Swinton
,
Video
,
VOD