Netflix added 4.88 million subscribers in the most recent quarter, exceeding expectations for growth of its user base. The company had forecast 4.05 million new subscribers. Netflix believes its popular original programming like "House of Cards" helped attract more users both in the U.S. and internationally. The streaming service is continuing to expand overseas and plans to encrypt its video streams in order to protect the privacy of its now 62 million-strong user base.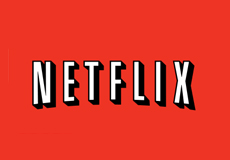 Netflix flew past its projections in the past quarter thanks to original series like "House of Cards," "Bloodline" and "Unbreakable Kimmy Schmidt." In the U.S., the service gained 2.28 million subscribers, surpassing the 1.8 million projection. Netflix recently started serving Cuba, New Zealand and Australia, and gained 2.6 million subscribers. The company had projected 2.25 million additions.
However, international growth is still taking a toll on profits. The company is currently serving about 50 countries, and plans to be in 200 by the end of next year. Meanwhile, it has experienced losses.
"International losses widened to $65 million from $35 million a year ago, and the division is projected to be even more of a drag in the second quarter with an estimated loss of $101 million," reports The Wall Street Journal. The company is also facing increased competition from other streaming services and "skinny" TV bundles.
Netflix is also trying to address concerns over the company's special treatment in Australia. Some Australian Internet service providers have made deals that do not count Netflix traffic as a part of consumers' data caps. Netflix wants to avoid those types of deals in the future, but some service providers are doing it for their own business purposes.
Soon though, it may be difficult for Internet providers to discern Netflix traffic from general traffic. Netflix says it will start encrypting its streams to prevent people from snooping on users' viewing habits. "During evening hours in the United States, Netflix can account for more than a third of traffic heading into homes," notes Quartz.
Related News:
Netflix Gets Star Treatment from Broadband Firms Abroad, The Wall Street Journal, 4/16/15