The National Association of Broadcasters filed a lawsuit yesterday in response to the FCC's plan to auction airwaves next year. NAB argues that the spectrum reverse auction, the first of its kind, would negatively impact TV stations financially and reduce coverage areas. The auction would allow stations in large cities to accept bids so their spectrum can be resold to wireless carriers for mobile broadband. Participating stations can close shop or move to another channel with fewer airwaves.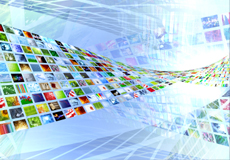 "The NAB's lawsuit challenges the FCC's auction rules, arguing they don't go far enough to protect broadcasters that don't participate in the voluntary proceeding," reports The Wall Street Journal. "The NAB has been adamant that stations that don't take part should not have their coverage area reduced, or be forced to pay out of pocket for the expense of moving their broadcast signal to a new frequency, a process called repacking."
"We've said from day one, if stations want to volunteer to go out of business, that's their prerogative," said NAB spokesman Dennis Wharton. "But for those stations that choose to remain in business, they should be held harmless."
Congress added language to the 2012 auction legislation that specifies the FCC would be responsible for efforts to preserve coverage areas and compensate stations for moving costs, but the new lawsuit questions whether the FCC has done enough to preserve coverage areas.
NAB also argues that stations would still have to pay up to $500 million to address repacking expenses.
"Such lawsuits challenging FCC proceedings are common, and frequently resolved before the court has a chance to weigh in," explains WSJ. "A broadcast industry source said the FCC could potentially convince the NAB to drop its lawsuit by increasing the $1.75 billion set aside to compensate broadcasters for repacking, and making more of an effort to ensure that stations won't see their coverage areas significantly reduced."
"While we would prefer to work together collaboratively to address NAB's concerns rather than resort to litigation, we are hopeful the court addresses these issues quickly and that the NAB adheres to its commitment for an expedited process without unnecessary delays," said Scott Bergmann, VP of regulatory affairs for CTIA — The Wireless Association.