The final panel at ETC's conference on VR/AR convened producers who have worked on virtual reality projects. Producers Guild of America vice president, new media council John Canning moderated the discussion with producers from ETC@USC, StoryTech Immersive, Digital-Reign and The Virtual Reality Company. StoryTech Immersive president/chief storyteller Brian Seth Hurst spoke about his experiences creating "My Brother's Keeper," a 360 spin-off of PBS's "Mercy Street." "We were able to get close and intimate with our actors," he said.
"In VR I have to think on my feet," said Hurst. "I have to pull in so many different elements and manage new workflows. You're experimenting, and you hope you're hitting it."
Jacquie Barnbrook, producer at The Virtual Reality Company, spent 20 years in film VFX and animation before becoming immersed in VR, first working on "The Martian" VR experience; she's in post production on two VR episodic series. She noted the difference of working in VFX and VR. "In VFX I start with a delivery date and work backward," she said. "But the minute you get into the game engine, you become a software developer. It's done when it's done, and that becomes challenging."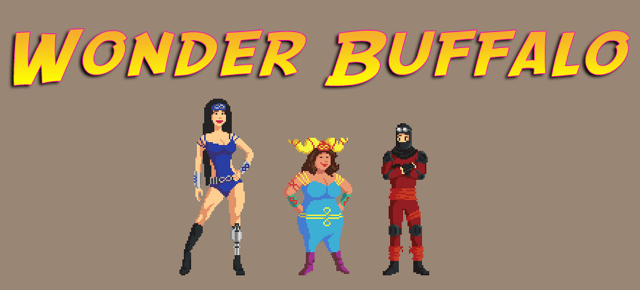 At ETC, Drew Diamond was a producer on "Wonder Buffalo," directed by Christine Berg, a seven-minute room-scale VR interactive piece. Multi-platform storyteller Evette Vargas, at Digital-Reign, noted that she is working in VR from a narrative perspective. Her current project is for The Weinstein Company's upcoming film "The Current War."
Hurst revealed another tip to would-be VR filmmakers. "The VR camera manufacturers won't tell you the problems you'll encounter," he said. "Only your friends will. There's no perfect camera for VR, only the one that's best for your project." He recounted coming across a camera-related problem in post that took two weeks to work out. "But working at Technicolor Experience Center was a joy," he said.
With a tight budget, Barnbrook said her team developed a technique they call "stacking." "We didn't have a budget to paint out people in the field," she explained. "We had the tallest person standing in front, with everyone lined up behind him, and then we'd change quadrants. That way we only had one person to paint out."
It's all about planning. "Get a Samsung Gear 360 and just rehearse, look at it and see what feels right," she said. But she advised against "flatties," or 2D previs. "What works in a flat rectangle, doesn't necessarily work in VR."
With regard to monetization, Canning noted that the VR projects made now are being sponsored. "Any digital agency worth its salt is doing VR and brands are sponsoring them to experiment with VR," he said. "So someone is paying to do that on the commercial side, and on the enterprise side." Vargas said she's experimenting with making the VR experience available in select theaters for a few extra dollars, as well as other possibilities. For an upcoming movie, she reports, they'll have three different VR experiences, one of them free.
Topics:
Brian Seth Hurst
,
Christine Berg
,
Digital-Reign
,
Drew Diamond
,
ETC@USC
,
Evette Vargas
,
Game Engine
,
Jacquie Barnbrook
,
John Canning
,
Mercy Street
,
My Brother's Keeper
,
NAB 2017
,
PGA
,
Production
,
Samsung
,
StoryTech Immersive
,
Technicolor Experience Center
,
The Current War
,
The Martian
,
The Virtual Reality Company
,
The Weinstein Company
,
VFX
,
Virtual Reality
,
Wonder Buffalo