Music licensing giant Broadcast Music Inc. filed a suit yesterday against online music service Pandora at the U.S. Southern District Federal Court in New York. BMI has ended negotiations for publishing rates and is now seeking a determination of rates for a blanket license that covers all music streamed on Pandora. The filing follows Pandora's controversial attempt to pay lower publishing rates by acquiring a South Dakota terrestrial radio station, in order to become eligible for the blanket license fee.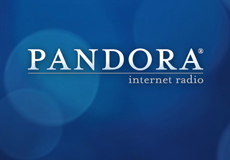 "The BMI lawsuit says that 'Pandora's stunt makes a mockery of the performing rights licenses and the rate court process,'" notes The Hollywood Reporter.
"The sources said BMI management realized that further negotiations with Pandora would be futile in light of what publishers are calling a questionable maneuver to obtain lower rates than the 4.1 percent of revenue that Pandora paid to publishers last year," reports Billboard, adding that the BMI suit "will be a reversal of the way Pandora handled its negotiations with ASCAP. In November, Pandora filed a lawsuit in a federal district court seeking a license with terms available to Internet radio services under the 2012 settlement between the Radio Music Licensing Committee (RMLC) and ASCAP."
Pandora believes that since Clear Channel's iHeartRadio benefits from the lower rate, then so should Pandora.
"Any shred of credibility that Pandora had as the songwriters' partner is now gone," said NMPA president David Israelite during the National Music Publishers Association annual meeting. "They are waging war on songwriters."
According to a Pandora statement: "Pandora values and respects those who create music and seeks to pay a rate that is fair to all artists, and fairness needs to account both for what artists receive and what Pandora's competitors are asked to pay."
"In a good faith attempt to avoid a protracted disagreement, Pandora offered to pay ASCAP higher rates than it currently pays, but ASCAP refused, choosing instead to enable the publishers to try to extort even higher rates through a scheme of 'selective withdrawals,'" the statement adds. "At the same time, ASCAP agreed to the lower licensing rates with the RMLC, which was approved by the rate court, and extended these lower rates to virtually all of Pandora's competitors, including iHeartRadio, Pandora's largest competitor. This is not a case of Pandora trying to pay less. It is a case of publishers discriminating against Pandora."
Related News:
Fleetwood Mac Wins Revenue-Sharing Deal, The Wall Street Journal, 6/13/13