Known for filing copyright infringement lawsuits, musician Prince has targeted 22 individuals for posting links of his live concerts and posting them on Facebook and blogs, and filed a lawsuit for $22 million in damages. The lawsuit was filed in the United States District Court in the Northern District of California. Only two of the defendants are referenced by their real names in the lawsuit, and the others are referenced by their online usernames.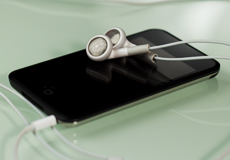 The lawsuit claims that the defendants have committed large amounts of infringement and bootlegging of Prince's material.
"For example, in just one of the many takedown notices sent to Google with respect to Doe 2 (aka DaBang319), Prince identified 363 separate infringing links to file sharing services, with each link often containing copies of bootlegged performances of multiple separate musical compositions," reports TorrentFreak.
The username of Doe 8, THEULTIMATEBOOTLEGEXPERIENCE, reflects one reason Prince is suing these individuals. According to the lawsuit, "Prince has suffered and is continuing to suffer damages in an amount according to proof, but no less than $1 million per Defendant."
Although Prince has a history of filing lawsuits against people who use his material without permission, he is also known for making empty threats, suggests the article. In 2007 he attempted to sue The Pirate Bay, but it went nowhere.
Topics:
Artist
,
Bootleg
,
California
,
Composition
,
Concert
,
Copyright
,
Court
,
Damages
,
Distribute
,
Facebook
,
File
,
File Sharing
,
Google
,
Illegal
,
Infringement
,
Law
,
Lawsuit
,
Lawyer
,
Legal
,
Link
,
Live
,
Music
,
Musical
,
Musician
,
Notice
,
Performance
,
Permission
,
Playlist
,
Prince
,
Record
,
Share
,
Sharing
,
Song
,
Suing
,
Takedown
,
The Pirate Bay
,
Torrent
,
TorrentFreak
,
Track