The Motion Picture Association submitted comments to the U.S. Trade Representative stating that VPNs, DNS masks and Tor networks can be a direct threat to legitimate streaming services. MPAA membership has been limited to top Hollywood studios such as Disney and Warner Bros. but that changed last year when Netflix joined. The mission, however, remains the same, which is to deter global piracy. The association goes after copyright infringers, be they site owners or app developers, and is also involved in lobbying.
TorrentFreak reports that the MPAA's comments to the U.S. Trade Representative were submitted "in preparation for the government's yearly report on foreign trade barriers." The government then uses the report "for international discussions, hoping to improve the situation for U.S. film companies."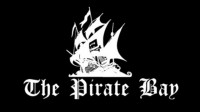 The MPAA's concern about VPNs and the like — called circumvention services — is that they can be used by so-called geolocation pirates. In this scenario, consumers pay for the streaming service but use VPNs "in locations where the platforms and content are not licensed."
This problem is especially acute in the United Arab Emirates (UAE), where these methods are used "to access and stream content from Internet-based TV and Video-on-Demand services that legitimately operate in different territories but have not been licensed for the UAE." It doesn't mention which services are being accessed in this way; Netflix is, however, legally available in the UAE. TorrentFreak notes that, "banning VPNs and Tor would be excessive, as these have plenty of legitimate uses."
The MPAA reported on other "traditional piracy challenges," such as "several German domain name registrars [that] remain uncooperative, and as such, create a safe haven for Internet access through notoriously rogue domain names, such as The Pirate Bay domain names."
The Pirate Bay is particularly active in Sweden and "despite the criminal convictions of several of the site's founders, the notorious torrent site remains available." MPAA wants Sweden to "update its copyright law to properly tackle these and other piracy challenges … [which] the court system has already deemed illegal."
It also described The Scene raids, "partially linked to Sweden." A global action "substantially disrupted" The Scene in August 2020, but "the opportunity for new groups to take their place remains, and the MPAA continues to monitor the landscape to confirm that the group does not resurface."
The MPAA have also identified P2P release groups in Argentina, Brazil, Chile, Ecuador, Guatemala, Mexico, and Peru that are "overtly profit driven and utilize different distribution channels to release illicit content." The MPAA report noted that these groups "also recruit operatives in Russia and the United States." On the positive side, the MPAA praises Australia, which "developed excellent tools to fight online piracy" including pirate site blocking.
Topics:
Australia
,
Copyright
,
Copyright Infringement
,
Disney
,
DNS
,
Geolocation
,
Licensing
,
MPAA
,
Netflix
,
P2P
,
Piracy
,
Russia
,
Streaming
,
Sweden
,
The Pirate Bay
,
The Scene
,
Tor
,
Torrent Sites
,
UAE
,
United Arab Emirates
,
VOD
,
VPN
,
Warner Bros.