In the wake of service outages and other problems, MoviePass has cut back the number of films that its subscribers can see monthly, from one per day to three per month. The company had upped the monthly subscription fee from $9.95 to $14.95, but that only drove customers away, deepening its financial woes. The limit of three movies per month is in lieu of the price hike. MoviePass chief executive Mitch Lowe said the new policy will take effect August 15 and will reduce the company's "cash burn rate" by more than 60 percent.
The Wall Street Journal reports that Lowe said the new plan will "make its attempted transition to profitability 'more manageable'." Parent company Helios and Matheson Analytics stated that MoviePass' monthly cash deficit was $45 million. The company's original offer of one movie per day made it popular, even as 85 percent of subscribers see three or few films per month. Lowe said the new focus is on these customers. "They will not be affected at all by this program, and even better, they'll stop hearing MoviePass is going out of business," he said.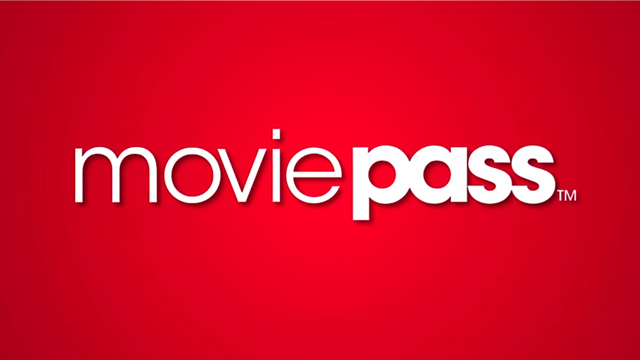 Lowe said that an 8 percent "rise in overall domestic box-office spending versus a year ago cost the company more than expected," and that "investors grew impatient with its losses more quickly than he had anticipated." As Helios stock fell, "nervous vendors began demanding faster repayment, necessitating the $6.25 million loan, which the company has since paid off."
"I should have accelerated the process of reducing the burn faster in hindsight," Lowe said. "Now I realize no matter how patient investors say they will be, they never are."
To staunch the loss, on July 27, MoviePass wouldn't let subscribers at most theaters see box office hit "Mission: Impossible – Fallout." It then blocked subscribers "from seeing new releases in their first two weeks on the big screen" and added a surcharge "for certain screenings of popular films." This so-called peak pricing led tickets in New York and Los Angeles to reach as high as $8 per ticket. Confused and angry customers cancelled at rates double previous numbers, and Lowe said the company is now "abandoning those changes."
"We've been whipsawing people back and forth," he admitted.
Still, Lowe said that, "some of the 15 percent of current subscribers who see more than three films a month could cancel … particularly if they frequent an AMC Entertainment Holdings Inc. theater," whose subscription plan has 175,000 subscribers and offers three movies per week for $19.95 a month.
Due to the changes, added Lowe, it will take longer to achieve 5 million subscribers, a number he previously projected to reach by the end of 2018. "Ultimately, I believe this is a 20 million-subscriber business over the next three to four years," he said. MoviePass, which works at 91 percent of theaters in the U.S., said it has accounted for about 6 percent of the total domestic box office of $7.6 billion this year.
Related:
MoviePass to Raise Subscription Fee, Limit Access to Some Films in Cost-Reducing Measure, MarketWatch, 8/1/18
MoviePass Repays $6 Million Emergency Loan to Hudson Bay, Bloomberg, 8/1/18
How Much Longer Can MoviePass Last?, The New Yorker, 7/31/18
MoviePass Failed So Cinema Can Live, Engadget, 8/7/18
MoviePass Films Announces its First Production, With Bruce Willis as Star, TechCrunch, 8/7/18
Topics:
AMC Entertainment
,
AMC Stubs A-List
,
AMC Theatres
,
Bankruptcy
,
Box Office
,
Bruce Willis
,
Cinema
,
Exhibition
,
Helios and Matheson Analytics
,
Investors
,
Los Angeles
,
Mission: Impossible -- Fallout
,
Mitch Lowe
,
MoviePass
,
Movies
,
New York
,
Peak Pricing
,
Subscribers
,
Subscription
,
Theaters
,
Ticketing