Movie theater owners have started the conversation about when to reopen, even if new Hollywood movies won't debut until mid-July. Although they are financially struggling, owners fear that opening up too soon could risk branding their theaters as dangerous places. That dilemma has suddenly become very real in Georgia, where the governor okayed the reopening of theaters on April 27, much to the dismay of many smaller operators who stated they do not plan to do so. The major movie chains there, however, haven't weighed in.
The New York Times reports that Chris Escobar, owner of Atlanta's 485-seat Plaza Theatre said that when he does reopen, it "will not be because of political pressure." "It will be because leading public health experts say our lives are no longer at risk," he said. "What happens if we open too soon and contribute to an outbreak? Traced to the Plaza Theatre! You know what that would do to my business? I wouldn't have one."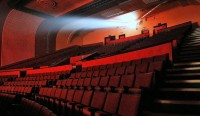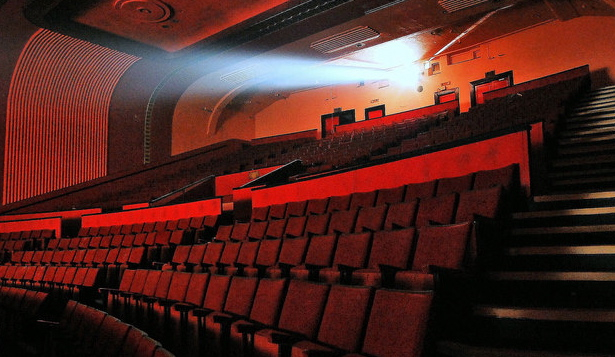 At the 200-screen Georgia Theatre Company, chief executive Aubrey Stone noted that his theaters will not "reopen until our partners in distribution will be supplying us with a consistent supply of new films."
The movie industry was "heartened to be included in Phase 1 of President Trump's broad federal guidelines to restart the economy," but is still mulling over protocols, including "separating seating within auditoriums … longer intervals between showings to allow for deeper cleaning [and/or] plexiglass partitions at concession stands." Before the pandemic, movie theater attendance had already dipped 5 percent last year and competition from streaming services heated up.
Some owners worry that, as studios stream more new theatrical releases, the public will lose the habit of going to movies. NYT notes that, "chains like AMC and Cineworld are in particularly bad financial shape," with the former keeping bankruptcy at bay "by taking on $500 million in new debt, pushing its total to $5.3 billion." That loan will enable AMC to "withstand closures around the world until November."
The studios have "postponed every big release planned for May and June … [and] need the majority of theaters to be open before releasing the movies." The National Association of Theatre Owners (NATO) stated that, "until the majority of markets in the U.S. are open, and major markets in particular, new wide-release movies are unlikely to be available … [adding that] as a result, some theaters in some areas that are authorized to open will not be able to feasibly open."
Theater owners' other concerns include liability should "audience members get infected with the virus" and whether they should "require ticket buyers to be part of a loyalty program, collecting personal information so the company can assist authorities with contact tracing if needed."
AMC chief executive Adam Aron stated he will "rely on public health officials to guide reopening," and Cinemark chief executive Mark Zoradi stated that he is "currently working toward a midsummer opening date, contingent upon health and safety regulations, as well as availability of studio content."