In Q2 of this year, large money-management companies including hedge funds, mutual funds, pensions and sovereign-wealth groups became bigger players in Silicon Valley than venture capitalists with regard to startups. According to PitchBook Data, these nontraditional funders took part in 42 percent of startup financing deals, forming more than 75 percent of the invested capital. PitchBook added that, in the first half of 2021, investment in U.S. startups reached $150 billion, more than funding in every year prior to 2020.
The Wall Street Journal reports that, "the result has been a dizzying pace of deal making." "It's like speed dating but more extreme," said Mozart Data Inc. co-founder Peter Fishman.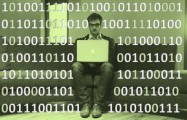 Although venture capitalists denigrated these companies as "tourists investors and dumb money," they now make up half of the top 10 startup investors by dollar amount, including Fidelity Investments and Tiger Global Management. PitchBook reported that, "the number of startup funding rounds that include nontraditional VC investors and zero venture-capital firms has doubled over the past 10 years."
To counter their influence, "some venture capitalists said they are cutting back on audits and customer checks and taking a startup's word on profit and loss." CB Insights stated that, "from 2016 through 2019, there were on average 35 deals a month with funding rounds that reached $100 million or more … this year, it is 126 deals a month."
It added that, whereas "five years ago, 14 startups attained valuations of $1 billion or more during the April-through-June quarter … this year, 136 companies achieved that valuation during the three-month period." PitchBook revealed that, "about 95 percent of the proceeds from initial public offerings and sales of startups to bigger companies last year were from companies that had been backed by nontraditional investors."
The new "high-velocity investing has given founders more leverage," with some scrapping pitch decks or asking for contacts of prospective customers." "I have to be flexible and give much more than I used to," said Fidelity executive Andy Boyd, who now runs venture firm Bramalea Partners.
Forbes reports that, "this influx of new money is creating massive opportunities for tech founders (and other entrepreneurs) to seize on new opportunities," adding that, "as of July 2021, there are more than 700 'Unicorn' companies around the world," among them Stripe, SpaceX and Canva. Resources for pitch competitions include Merchant Maverick, which lists 20 top pitch competitions, and GrowthMentor, which lists 18 high-profile "places to test your persuasive powers."
Topics:
Andy Boyd
,
Bramalea Partners
,
Canva
,
CB Insights
,
Fidelity Investments
,
Finance
,
GrowthMentor
,
Hedge Funds
,
IPOs
,
Merchant Maverick
,
Mozart Data
,
Mutual Funds
,
Pensions
,
Peter Fishman
,
PitchBook
,
PitchBook Data
,
Silicon Valley
,
SpaceX
,
Startup
,
Stripe
,
Tiger Global Management
,
Unicorns
,
Venture Capital