Microsoft debuted Microsoft Azure IP Advantage, which provides payment for legal costs to customers using the open-source technology that is part of Azure services, including Hadoop data analysis. The rationale behind this new Advantage program is that, by offering Azure customers protection from intellectual property litigation, Microsoft removes an obstacle to the cloud computing service's growth. This litigation protection service is already in place for Azure customers developing apps with Microsoft technology.
The Wall Street Journal reports that, according to Forrester Research analyst Jeffrey Hammond, "IP Advantage is free for customers spending $1,000 or more a month using the Web-based, on-demand computing offering," which will cover "the vast majority of Azure customers."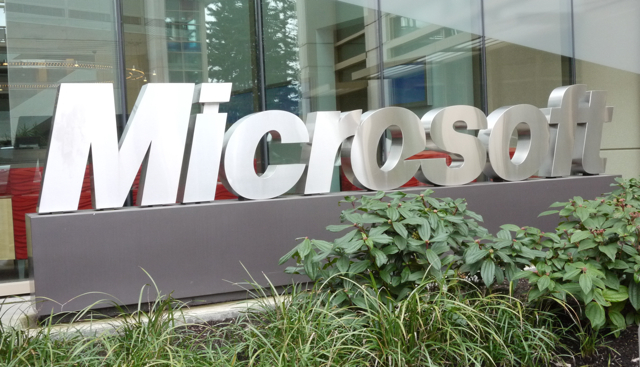 For those customers who qualify for IP Advantage (which is defined as "uncapped indemnification coverage"), Microsoft will make 10,000 of its patents available, which "broadly represents Microsoft's roughly 65,000 patents held worldwide."
Currently, these kinds of lawsuits are not common, but as Hammond says, "if you're one of those 25 to 30 companies that it's happened to, it really matters to you." But Microsoft president/chief legal officer Brad Smith says he expects that, as cloud computing grows, so will these types of patent suits.
In the last quarter, "Microsoft's Intelligent Cloud segment, which includes Azure, rose 8 percent to $6.9 billion, about 28 percent of the company's overall sales." International Data Corp. also predicts that spending on cloud infrastructure will reach $60.8 billion in 2020, "pulling even with traditional infrastructure."
Smith says the problem of lawsuits in the future "could be particularly acute for non-tech companies that are building cloud services, but haven't armed themselves with a passel of patents." An example is Mattel, which uses Azure for a new child-monitoring device dubbed Aristotle that it is developing. Mattel chief strategic technology officer Geoffrey Walker anticipates that IP Advantage will protect the company from such lawsuits.
"It allows us to focus on other areas, and that's innovation and creativity," he said.
Topics:
App
,
Aristotle
,
Azure
,
Brad Smith
,
Cloud
,
Cloud Computing
,
Data Analysis
,
Forrester Research
,
Geoffrey Walker
,
Hadoop
,
Intellectual Property
,
Intelligent Cloud
,
International Data Corp.
,
Jeffrey Hammond
,
Lawsuit
,
Litigation
,
Mattel
,
Microsoft
,
Microsoft Azure IP Advantage
,
Open Source
,
Patent