Microsoft confirmed that it is purchasing GitHub in an all-stock deal valued at $7.5 billion. Acquiring GitHub — a service used by startups and major names such as Microsoft and Google to store code and collaborate, and an essential tool for 28 million developers — is a logical move for the Washington-based tech giant. With CEO Satya Nadella at the helm, Microsoft has been increasing its efforts to serve software developers through cloud services. With GitHub in its arsenal, "Microsoft would be rolling up a crucial part of the ecosystem," notes Recode.
"The era of the intelligent cloud and intelligent edge is upon us," wrote Nadella on the Microsoft Blog. "Computing is becoming embedded in the world, with every part of our daily life and work and every aspect of our society and economy being transformed by digital technology."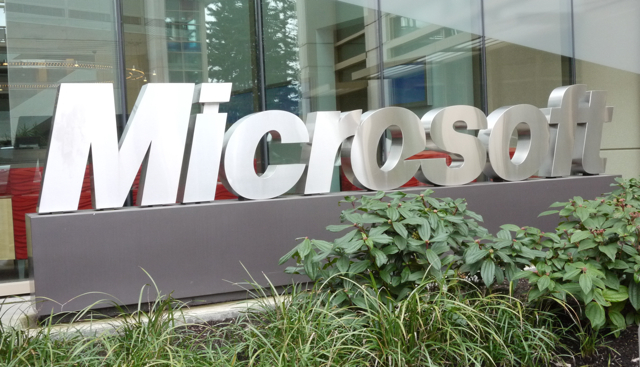 "Developers are the builders of this new era, writing the world's code," he adds. "And GitHub is their home."
Nadella explains that every industry is being impacted by technology and developer workflows will increasingly influence business practices "from marketing, sales and service, to IT and HR." He also identifies Microsoft's commitment to open source in this process.
Nadella listed three specific opportunities for Microsoft and GitHub moving forward:
First, we will empower developers at every stage of the development lifecycle — from ideation to collaboration to deployment to the cloud.
Second, we will accelerate enterprise developers' use of GitHub, with our direct sales and partner channels and access to Microsoft's global cloud infrastructure and services.
Finally, we will bring Microsoft's developer tools and services to new audiences.
"Microsoft is now one of the biggest contributors to GitHub, and as Nadella moves the company away from complete dependence on the Windows operating system to more in-house development on Linux, the company needs new ways to connect with the broader developer community," reports Bloomberg. "GitHub preferred selling the company to going public and chose Microsoft partially because it was impressed by Nadella."
The deal is expected to close later this year. According to Nadella, "GitHub will be led by CEO Nat Friedman, an open source veteran and founder of Xamarin, who will continue to report to Microsoft Cloud + AI Group executive vice president Scott Guthrie; GitHub CEO and co-founder Chris Wanstrath will be a technical fellow at Microsoft."
Topics:
Acquisition
,
Chris Wanstrath
,
Cloud
,
Customer Service
,
Developer
,
Edge Computing
,
GitHub
,
Google
,
Human Resources
,
Intelligent Cloud
,
IT
,
Linux
,
Marketing
,
Microsoft
,
Nat Friedman
,
Open Source
,
Purchase
,
Redmond
,
Sales
,
Satya Nadella
,
Scott Guthrie
,
Software
,
Stock
,
Washington
,
Windows
,
Xamarin