Marriott International is making an effort to to attract a younger generation of travelers by providing new entertainment. The company has added YouTuber Jack Harries, Snapchatter Casey Neistat, and "Ghost Whisperer" producers Ian Sander and Kim Moses to its list of content creators. The newly launched Marriott Content Studio has debuted a Web series titled "Marriott Rewards' Year of Surprises" with a monthly celebrity host, along with a co-production deal with tech startup Naritiv.
"Our goal is to produce engaging content that builds communities of people passionate about travel that will drive commerce," said David Beebe, Marriott International's VP of Global Creative and Content Marketing.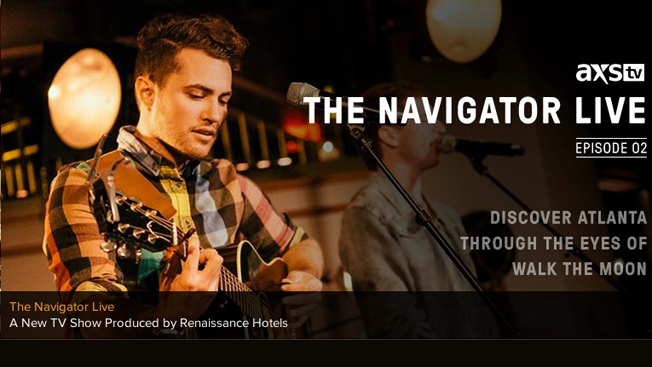 "Following our initial announcement last month, we have moved rapidly to engage development and production partners, get into physical production and begin to deliver content to our consumers," he explained. "These deals expand both the depth of our content play as well as its breadth, by reaching into a new content area where few brands — and no other hospitality brands — have ventured before as activate and leverage global reach and distribution to become the leading publisher of travel lifestyle content that engages next generation travelers." 
The first host of "Marriott Rewards' Year of Surprises" was L.A. Clippers player Jordan Farmar. The episode recognizes "Ballin' for Peace," which helps at-risk youth. Fifteen more episodes are expected to follow.
"Marriott also has inked a co-production deal with Naritiv, a tech startup that launched out of the Disney Accelerator program, powered by Techstars, to develop interactive travel stories on Snapchat with several influencers on the platform, including Neistat," reports Variety. "The series will back the company's 'Travel Brilliantly' campaign for the Marriott Hotels brand, making it the first hotel chain to develop interactive stories on Snapchat."
"Collaborating with Marriott Hotels represents a new step forward in programming on this platform," said Daniel Altmann, Naritiv CEO. "Users show their lives and tell their stories through Snapchat in a way social media did in its earlier days: candidly and spontaneously, yet serially. Each day tells a story."
Topics:
Ballin' For Peace
,
Casey Neistat
,
Daniel Altmann
,
David Beebe
,
Disney Accelerator
,
Distribution
,
Ghost Whisperer
,
Hospitality
,
Ian Sander
,
Interactive Travel Stories
,
Jack Harries
,
Jordan Farmar
,
Kim Moses
,
Marriott
,
Naritiv
,
Neistat
,
Snapchat
,
Social Media
,
Techstars
,
Travel Brilliantly
,
YouTube