As consumers buy less personal computers and more tablets and mobile devices, China's Lenovo has overtaken HP, becoming the largest seller of PCs. On Wednesday, research firms Gartner and IDC estimated that worldwide PC shipments have fallen 11 percent in Q2 2013. The two firms say that sales have decreased for the past five quarters, the industry's longest decline. But they have hope that new PC hardware will provide some recovery.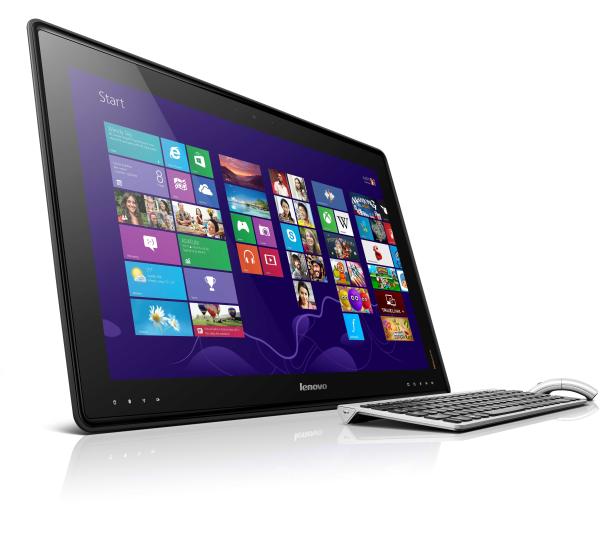 "IDC estimated that unit sales dropped 11.4 percent, while Gartner put the decline at 10.9 percent," reports The Wall Street Journal. "Both firms said Silicon Valley giant Hewlett-Packard Co. gave up its longtime position as the No. 1 PC supplier, with Lenovo for the first time emerging at the top of both rankings."
PC manufacturers have attempted to introduce new technologies to curb the decline with touch screen laptops and other computers that are more tablet-like. Microsoft's release of Windows 8, re-designed with touch screens and tablet features in mind, has yet to save PC sales.
"Essentially, Windows 8 did not help, and some would argue that it hurt," says Jay Chou, an IDC analyst. Tami Reller, Microsoft's CFO, disagrees that users were turned off by Windows 8, although she admits that her company and its partners had encouraged more PC sales last fall and earlier this year.
Lenovo, which bought IBM's ThinkPad laptop line and PC business, has strong brand recognition in China and overseas, even if its sales were comparably flat with that of its rivals. Lenovo has been even stronger outside of China, with more than half its revenue coming non-China markets, said Yang Yuanqing, Lenovo's chairman and CEO.
Gartner and IDC determine that Lenovo's market share stands at about 16 percent of global shipments. That is less than one percentage above H­P, whose sales have declined. Dell has experienced a four percent decline.
Industry analysts hope that PC sales will rebound as manufacturers offer more attractive and inexpensive systems. Gartner believes that the strongest declines have passed.