The Court of Justice of the European Union (CJEU) has ruled that Google will not be required to apply "right to be forgotten" rules globally. Based on the landmark privacy case, the tech giant will only need to remove links to sensitive personal data and disputed search results in Europe, after it receives approved takedown requests. The case was initiated in France in 2015 when privacy watchdog CNIL ordered Google to remove certain search results globally under "right to be forgotten" laws. Google refused and took the case to the French Council of State, which eventually turned to the CJEU. 
"The following year, Google introduced a geoblocking feature that prevents European users from being able to see delisted links," explains BBC News. "But it resisted censoring search results for people in other parts of the world."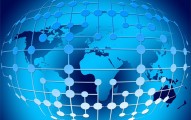 Google challenged the subsequent $109,000 CNIL fine, and was supported by groups including Microsoft, Wikipedia, and the Reporters Committee for Freedom of the Press.
"The case is seen as a test of whether Europe can extend its laws beyond its borders and whether individuals can demand the removal of personal data from Internet search results without stifling free speech and legitimate public interest," reports Reuters.
"Currently, there is no obligation under EU law, for a search engine operator who grants a request for de-referencing made by a data subject… to carry out such a de-referencing on all the versions of its search engine," explained the CJEU. "However, EU law requires a search engine operator to carry out such a de-referencing on the versions of its search engine corresponding to all the (EU) member states." 
"Since 2014, we've worked hard to implement the right to be forgotten in Europe, and to strike a sensible balance between people's rights of access to information and privacy," Google noted in a statement. "It's good to see that the Court agreed with our arguments."
According to Engadget, "Google said it has received over 845,000 right to be forgotten takedown requests, with about 45 percent of the 3.3 million web addresses ultimately getting delisted. News sites are exempt from the rule, but Google has been challenged in the EU over things like convictions in relatively minor cases."
Related:
Google to Pay $1.1 Billion in France Following Tax Probe, Engadget, 9/13/19
Topics:
Alphabet
,
Censorship
,
CJEU
,
CNIL
,
Europe
,
European Union
,
France
,
Freedom of Speech
,
GDPR
,
Geoblocking
,
Google
,
Internet
,
Laws
,
Microsoft
,
News
,
Personal Data
,
Privacy
,
Private Data
,
RCFP
,
Regulation
,
Right To Be Forgotten
,
Search
,
Search Engine
,
User Data
,
Wikipedia