A federal judge has allowed a Federal Trade Commission antitrust lawsuit against Facebook to proceed, denying dismissal, a major victory for the agency as it gears up to take on Big Tech. The FTC claims the company, which since renamed itself Meta Platforms, accrued monopoly power and abused it by harming competition through an acquisitions strategy described as "buy or bury." The U.S. District Court for the District of Columbia ruling is seen as a warning to tech behemoths like Amazon, Apple and Google and the armies of lobbyists and lawyers employed to protect their interests.
The FTC initially filed suit in December 2020, but U.S. District Judge James E. Boasberg dismissed it for being "legally insufficient" and "light on factual allegations." The FTC refiled in August, leading the court to conclude the FTC now has "alleged enough facts to plausibly establish" Facebook's monopoly power and "conduct," states the decision, issued Tuesday.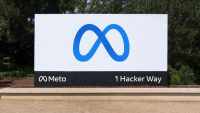 Boasberg dismissed one aspect of the suit, which claimed Facebook cut-off third-party app developers, because the company was able to establish it had discontinued such policies in 2018. "Ultimately, whether the FTC will be able to prove its case … is anyone's guess," Boasberg wrote. "The Court declines to engage in such speculation and simply concludes that at this motion-to-dismiss stage, where the FTC's allegations are treated as true, the agency has stated a plausible claim for relief."
"In its amended complaint, the agency used data from Comscore, a publicly available data analysis firm, showing that Facebook's share of the daily social media market had exceeded 70 percent since 2016" by means such as its 2012 Instagram acquisition for $1 billion and 2014 WhatsApp purchase for $19 billion, writes The New York Times. "That figure jumps to 80 percent a month for smartphone users, 86 percent for tablet users, and about 98 percent for desktop users."
NYT cites combined revenue of more than $7 trillion for Amazon, Apple, Facebook and Google, pointing out that government officials feel such concentration of power "hurts rivals and can harm consumers."
A bipartisan coalition has rallied around the idea of new rules to rein-in Big Tech's power. "This week, the Senate announced that it would begin to vote on new antitrust laws aimed at the tech sector," NYT reports, noting that "President Biden has filled federal antitrust agencies with vocal critics of the technology giants," including FTC chairwoman Lina Khan.
Khan was personally targeted in Facebook's motion to dismiss, which demanded she recuse herself due to past criticism of the company, but Boasberg ruled her participation "did not violate ethical rules."
"In addition to the FTC, 48 attorneys general also sued Facebook in December 2020 for its alleged antitrust violations," Forbes reports. "Boasberg threw out that lawsuit with prejudice in June," meaning it couldn't be refiled, because the states brought their lawsuit too late.
Topics:
Amazon
,
Antitrust
,
App
,
Apple
,
Big Tech
,
Competition
,
Comscore
,
Developer
,
Facebook
,
Federal Court
,
Federal Trade Commission
,
FTC
,
Google
,
Instagram
,
James Boasberg
,
Joe Biden
,
Lawsuit
,
Legislation
,
Lina Khan
,
Meta
,
Meta Platforms
,
Monopoly
,
Senate
,
Social Media
,
U.S. District Court
,
WhatsApp